Search results (71)
Showing results 1 to 10
Content type
Topic / Tool
Learn more on EU policies relevant to the bioeconomy: key strategies, legislations and financing instruments in one place!
Non-communicable diseases are among the leading causes of mortality in the world.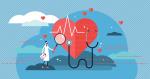 AI as a general-purpose technology can rapidly spread across industry sectors and yield strong positive growth effects.
The notion of food quality rests on a complex and multi-dimensional concept which is influenced by a wide range of situational and contextual factors.
CC-MOD develops and runs MIDAS, the Modelling Inventory and Knowledge Management System of the European Commission
Discover how the bio-based sectors contribute to the economy of the EU and its Member States!
In this section of the Health Promotion Knowledge Gateway you will find topics related to societal impacts of non-communicable diseases and its dietary and physical activity-related determinants
The topics covered in this section are related to nutrition, alcohol related harm, physical activity and tobacco.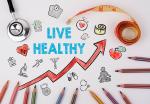 Food-Based Dietary Guidelines have been described as science-based recommendations in the form of guidelines for healthy eating