Search results (81)
Showing results 1 to 10
Content type
Topic / Tool
Developing the knowledge, skills, and attitudes of researchers and policymaker to better connect scientific knowledge and policymaking, worldwide
Strengthening and connecting science for policy ecosystems across the European Union and within its Member States (MS)
Studying how issues of demography have an impact on EU societies, also at the global level.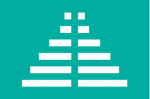 Innovative data refers to new forms of data generated from non-traditional sources, such as internet, Mobile Network Operators, social media platforms. They can offer...
This section includes topics related to the promotion of mental health and the prevention of depression, work related stress, and dementia.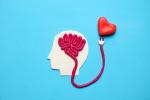 Guided navigation into the vast catalogue of Copernicus products and services
Today there is a lot of EO data and products available from Copernicus and other sources. Which data/products best meet user needs? Are these fit for purpose?
Explore the latest trends and developments of Earth Observation, research agendas, projects and outlook.
Explore how EU policies can benefit from Earth Observation and maximize its uptake for better regulation.