Search results (8)
Showing results 1 to 8
Digital Europa Thesaurus
social media
The Commission's Directorate-General for Migration and Home Affairs is responsible for EU policy on migration and home affairs.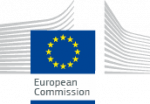 Social network sites worldwide, ranked by number of active users (in millions) as of April 2018. Source: Statista - the statistic portal, (2018), Global social...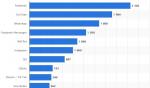 The paper explores the travelling behaviour of migrant groups using Facebook audience estimates. Reduced geographical mobility is associated with increased risk of social exclusion and reduced socio-economic...
Non-state actors, global conscientiousness, social media and internationalisation of decision-making are forming new, multi-layered governing systems.
Centrum Cyfrowe, Commons Network - Vision for a Shared Digital Europe 2019Centre for Public Impact, A BCG Foundation - The Shared Power Principle, How governments...
Freedom in the World 2019The Open Data BarometerSource: Freedom House, Freedom in the World 2019Reporters Without Borders, The World Press Freedom Index
Quantifying global international mobility patterns can improve migration governance. Despite decades of calls by the international community to improve international migration statistics, the availability of timely...
Source: Statista - The statistic portal, (2018), Number of social network users worldwide from 2010 to 2021 (in billions)Find more statistics at Statista