Search results (365)
Showing results 1 to 10
Geographic coverage
Europe
The European Commission is the executive of the European Union and promotes its general interest.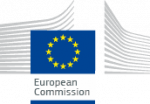 The European Environment Agency (EEA) is an agency of the European Union, whose task is to provide sound, independent information on the environment. The EEA aims to support sustainable development by helping...
The Climate-ADAPT platform aims to present and share information on climate change impacts, vulnerability and adaptation across Europe. The content of Climate-ADAPT is very complex and includes a set of decision...
Nature-based Solutions (NbS) work with nature to benefit both natural ecosystems and the people that depend on them. By putting nature at the centre, NbS address a range of societal challenges...
In the EU, the right to timely access the 'affordable, preventive and curative health care of good quality' and the right to 'affordable long-term services of good quality' are enshrined in the European...
BIC is a non-profit organisation set up in Brussels in 2013. BIC represents the private sector in a Public-Private Partnership (PPP) with the European Commission, also known as the Bio-based Industries Joint...
EC Daily News 25/02/2021 Europe's ageing society: more labour mobility could help EU meet demand for health and long-term care workers A report...