Search results (8)
Showing results 1 to 8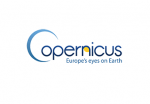 A webinar from H2020 Project 'QUANTMIG'
The Covid-19 pandemic has reminded us that our welfare, employment and health systems rest on a delicate demographic balance, highlighting the need for a better understanding of demographic dynamics...
This report aims at detailing the territorial diversities of ageing across the EU, understanding the main drivers behind such differences and explore their relations with data on access to services...
The Directorate General Taxation and Customs Union's mission is to develop and manage the Customs Union, a foundation of the EU, and to develop and implement tax policy across the EU for the benefit of citizens...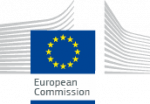 COMMUNICATION FROM THE COMMISSION TO THE EUROPEAN PARLIAMENT, THE COUNCIL, THE EUROPEAN ECONOMIC AND SOCIAL COMMITTEE AND THE COMMITTEE OF THE REGIONS, COM(2019) 168 final, of 8th April 2019.This builds on the work of the High...