Search results (15)
Showing results 1 to 10
Digital Europa Thesaurus
forced migration
KCMD supports the implementation of the Common European Asylum System.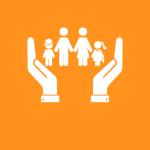 Forced Migration Online (FMO) is home to a collection of free resources relating to refugees and forced migration.
IASFM brings together academics, practitioners and decision-makers working on forced migration issues. By coming together, scholars, policy-makers, NGO advocates and those working in the field can...
KNOMAD is a global hub of knowledge and policy expertise on migration and development issues. KNOMAD draws on experts from all parts of the world to synthesize existing knowledge and generate new...
Our mission is to build knowledge and understanding of the causes and effects of forced migration in order to help improve the lives of some of the world's most vulnerable people.
The social and political significance of migration has increased. Migration flows and dynamics have become more mixed in an interconnected world.
Knowledge Centre on Migration and Demography - Independent scientific evidence for EU policymaking in migration and demography related fieldsAnnual Report on Migration and Asylum, European Migration Network...
The total number of migrant children in the EU was estimated at 6.9 million in 2018 with about 2.6 million EU citizens that live in another Member State and about...
A study of immigration detention practices and the use of alternatives to immigration detention of children, Athanassia P. Sykiotou, Council of Europe, 2017Does Development Reduce Migration?, Michael A...
DevelopmentsIn the past 20 years, the number of non-EU immigrants and mobile EU citizens living in EU-27 Member States and the UK has increased by about 60 per cent...