Search results (5391)
Showing results 1 to 10
Knowledge service
Bioeconomy
The European Commission is the executive of the European Union and promotes its general interest.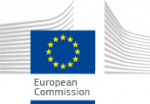 They will one day be homes for humans on the Moon or Mars, but for now, the first test extraterrestrial habitats are being built on Earth with the help of an unexpected...
Microalgae, which is invisible to the human eye, has the potential to make farming more sustainable and be an alternative to plastic.
The sixth Conference will bring together Europe's biggest circular economy stakeholders to focus on the role of the circular economy in driving sustainable recovery, open strategic autonomy...
The University of Reims Champagne-Ardenne is organizing the first edition of the Symposium Transdisciplinary research for a healthy planet with the aim to show how research can respond to the challenges of ecological transition...
This dashboard presents data about all Grant Agreements (GA) managed by the European Climate, Infrastructure and Environment Executive Agency (CINEA), including details on the EU contribution...
The State of Finance for Nature 2022 quantifies public and private finance flows to nature-based solutions (NbS) to tackle global challenges related to biodiversity loss, land degradation...
This EFI report on wood-based textile fibres and modern wood buildings is based on comparative life cycle assessment (LCA) studies and interviews with experts. The authors present the foreseen...
The Commission's recent proposal on Ecodesign for Sustainable Products aims to make products sold in the EU subject to performance and information-related requirements, to ensure greater sustainability. The Commission...
Today, the Commission presents a Green Deal Industrial Plan to enhance the competitiveness of Europe's net-zero industry and support the fast transition to climate neutrality. The Plan aims to provide...