Search results (238)
Showing results 1 to 10
Digital Europa Thesaurus
labour market
Website with statistics on the EU blue economy.
The Joint Research Centre is the Commission's science and knowledge service. The JRC employs scientists to carry out research in order to provide independent scientific advice and support to EU...
The Commission's Directorate‑General for Economic and Financial Affairs is responsible for the EU Commission's policies promoting economic growth, higher employment, stable public finances and financial stability.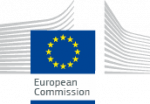 This report provides an analysis of the fiscal impact of migration in the European Union in the past and the future. It highlights that currently natives generally show a higher net fiscal contribution...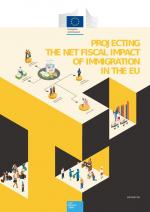 This paper combines pre-pandemic face-to-face survey data with follow up phone surveys collected in April-May 2020 to examine the implication of the COVID-19 pandemic on household food security and labor...
The Migrant Integration Policy Index (MIPEX) is a unique tool which measures policies to integrate migrants in all EU Member States, Australia, Canada, Iceland, Japan...
IZA World of Labor is an online platform that provides policy analysts, journalists, academics and society generally with relevant and concise information on labor market issues. Based on the latest...
The overarching goal of the project is to understand the economic, social, institutional and policy factors that have shaped the impacts of free movement and public debates about it. It aims...