Search results (33)
Showing results 1 to 10
Knowledge service
Modelling
An event bringing together more than 200 researchers and policymakers across all policy domains to discuss common challenges and solutions in the use of models to support policymaking.
Centre Albert Borschette, Rue Froissart 36, Brussels
CC-MOD develops and runs MIDAS, the Modelling Inventory and Knowledge Management System of the European Commission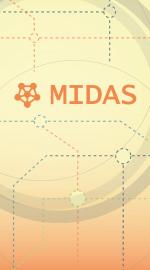 Models are analytical representations or quantifications of real-world systems, used to make projections or to assess the behaviour of a system under specified conditions. The European Commission makes extensive...
An ever-growing number and length of documents, number and depth of topics covered by legislation, and ever new phrases and their slowly changing meaning, these are all contributing...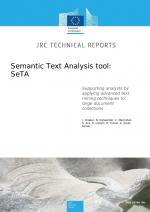 The European Commission is committed to transparent and evidence based policy making throughout the policy cycle. Simulation models are increasingly used in impact assessments to provide support...
The Competence Centre on Modelling (CC-MOD) of the Joint Research Centre of the European Commission is organizing the 91-st Meeting of the EURO Working Group on Multiple Criteria Decision Aiding (EWG-MCDA)...
European Commission – Joint Research Centre - Via Enrico Fermi 2749 21027 Ispra (VA) - Italy
This Eleventh Summer School on Sensitivity Analysis, organised by the Joint Research Centre (Ispra, Italy) and the Department of Economics and Management of the Parma University (Parma, Italy), aims to illustrate...
Department of Economics and Management of the Parma University, Via John Fitzgerald Kennedy 6, 43125, Parma