Search results (415)
Showing results 1 to 10
Content type
Projects and activities
A series of short, virtual workshops about 'science for policy eco-systems' will be organised between September 2020 and September 2022.
'Tracking EU Citizens' Concerns using Google Search Data' offers weekly updates on EU citizens' interests on three main fields related to the pandemic crisis...
BiodiverCities is a project in the context of the EU Biodiversity Strategy 2030. It aims to enhance civil society participation in local and urban decision-making, leading to buiding a joint vision...
The demand for biomass is increasing worldwide. The EU's Green Deal priorities and the EU's green recovery may have strong impacts on biomass supply, demand and flows, which...
The JRC Makerspace, the first of its kind in an EU institution, is located at the Joint Research Centre's Ispra site. Functioning at the interface between science and policy, the JRC makerspace...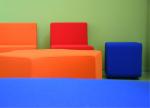 The STING project is developed under the framework of the European Initiative on Pollinators (COM(2018) 395). The JRC is partnering with DG ENV in order to address one priority action of the EU...
The multi-annual research programme seeks to understand the different drivers that influence political decision-making in the 21st century During the 18th century age of Enlightenment, science became the standard...
In a globalised world, connectivity between countries is fundamental to trade, transport, international relations and the mobility of people, among many other things. However, in deepening international connections...
Farmers and small operators are often in a weak position in the value chain. They lack bargaining power, face barriers to accessing markets, and struggle to achieve a fair...