Search results (8)
Showing results 1 to 8
Digital Europa Thesaurus
public sector
A policy brief on how digital technologies can modernise the public sector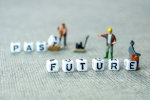 Agricultural transformation may be broadly defined as the process over time by which the agrifood system evolves from subsistence oriented and farm centred into more commercialised, productive...
Have your say on the use of AI in the public sector!
Data on global renewable energy investment trends, broken down by sector and technology, expressed in billion USD
As made clear in 2nd AI WATCH Peer Learning Workshop on 'AI in a pandemic society', there is still very little knowledge about the use and the consequences of using...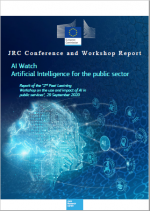 Actual or perceived conflict of interests (COIs) among public and private actors in the field of nutrition must be managed. Ralston et al expose sharply contrasting...
The European Commission is launching a call for proposals for a Preparatory Action in the field of Artificial Intelligence and Big Data for regional and local public administrations. The objective of this preparatory action is to support...
AI Watch Peer Learning Workshop: AI Use and Impact in Public Services 11-12 February 2020 This workshop discussed the current state of AI in the public sector...