The share of international migrants in the world population has increased from 2.8 per cent in 2000 to 3.5 per cent in 2019. The substantial increase in migrant stocks worldwide has made migration into a demographic process with growing social and political resonance. With 79.5 million, the number of displaced people has reached an all-time high in 2019. This includes refugees under UNHCR's and UNRWA's mandate, asylum seekers, internally displaced people and Venezuelans displaced abroad. The COVID-19 pandemic has revealed essential roles that migrant workers play in economies around the world, but also heightened their often-vulnerable position in societies.
Developments and Forecasts
The share of international migrants of the world's population has increased from 2.8 per cent in 2000 to 3.5 per cent in 2019. Since 2010, the number of international migrants worldwide (i.e. migrant stock not flow) has grown by 51 million. Europe and Northern America are two most significant hosts of international migrants. However, in contrast to the US and Canada, migration to an EU Member State is less likely to result in permanent immigration.
Latest migration trends worldwide
More Developments and Forecasts
Potential Implications
In the long term, migration can lead to better allocation of labour and overall, tends to have a positive impact on the economic and social development in most countries involved. From the perspective of migrants, it opens income, career and individual freedom opportunities that one might not have at home. Nonetheless, migration also triggers concerns, public anxiety and political disputes about its sustainability and potential disruptive potential in both host and sending societies.
Social, economic and fiscal effects of immigration into the EU
Public perceptions of migration and integration
Potential migration implications of the COVID-19 crisis
Indicators
Dynamic Data Hub - gives any user, through interactive mapping, direct access to selected datasets relevant to migration.
Atlas of Migration - an interactive tool collating harmonised data and indicators on migration and related topics around the world.
Relevant EC Work
Policy papers and projects relevant to migration
Models relevant to migration used by the EC
TIM (Tools for Innovation Monitoring) is a tool developed by the EC Joint Research Centre to monitor and better understand the different facets of innovation and technological development.
Use TIM to explore R&I related to migration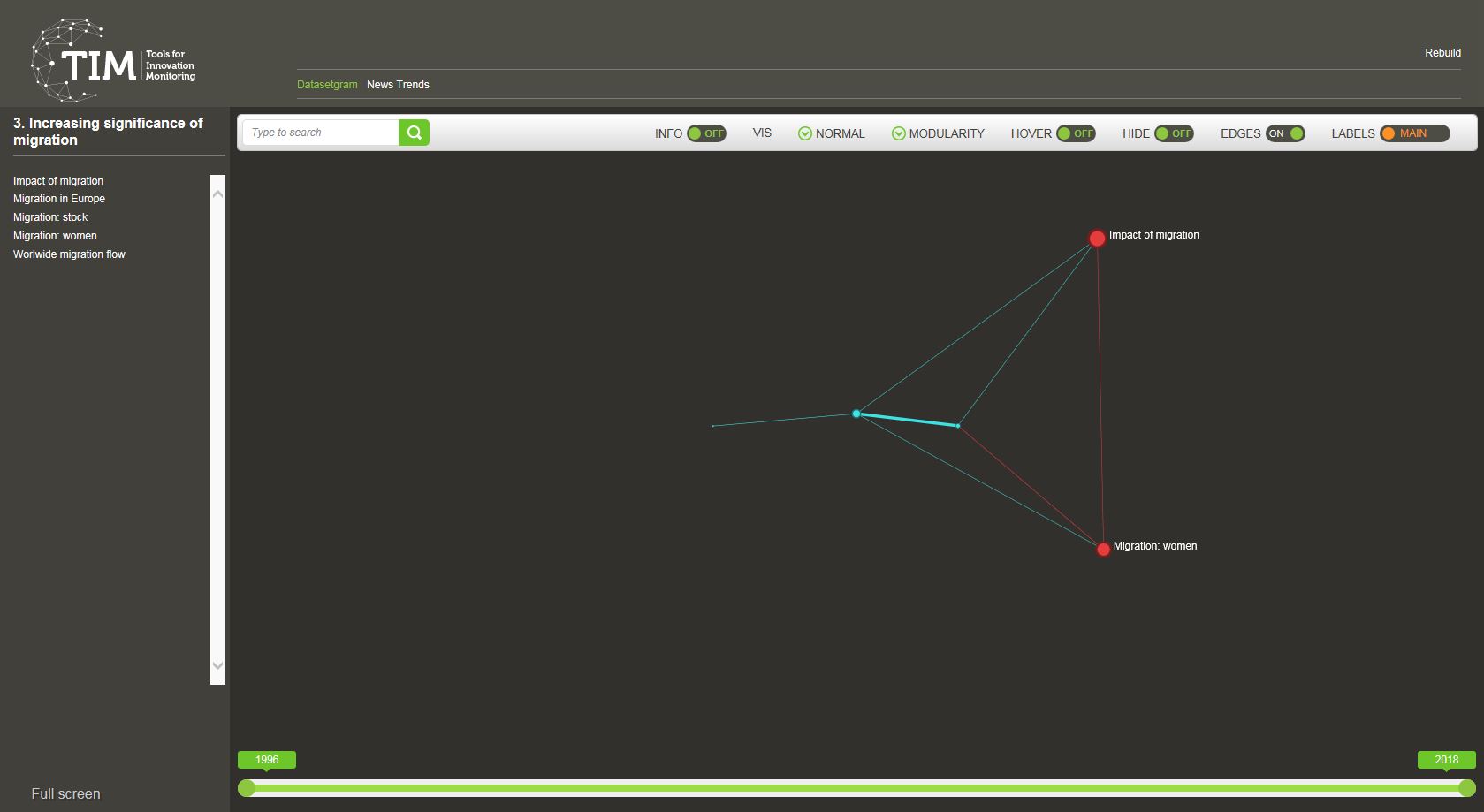 The EMM News Brief, Europe Media Monitoring, is a fully automatic system that analyses both traditional and social media. It gathers and aggregates about 300,000 news articles per day from news portals worldwide in up to 70 languages. 
Use EMM News Brief to explore worldwide news related to migration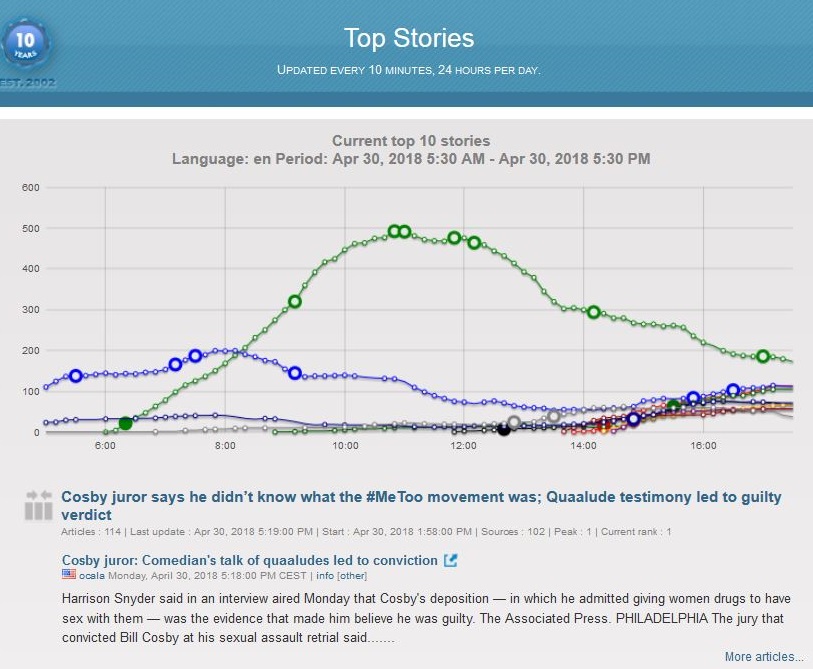 Other resources
Selected resources relevant to Increasing Significance of Migration
More resources on this megatrend
Disclaimer: the content presented in this Megatrends Hub does not represent the views of the JRC or those of the EC, nor an endorsement by them.
---