Although global inequality between countries and the absolute number of people living in extreme poverty has been declining as poorer countries catch up with richer ones, the gaps between the wealthiest and poorest segments of the population are widening.
Addressing income disparities, gender inequalities, access to education, healthcare and technology, and their compounded effects will continue to represent the most important social, economic and political challenges for the foreseeable future.
Developments and Forecasts
The 2019 Social Progress Index reveals that while quality of life improves across the globe, there are also some troubling trends: declining personal rights, personal safety, as well as slow and uneven social progress. While poverty is generally measured by income, multidimensional poverty includes the various deprivations experienced by poor people – such as poor health, lack of education, inadequate living standards, disempowerment, poor quality of work, the threat of violence, and living in areas that are environmentally hazardous, among others.
Economic inequality
While some inequalities are declining, income inequality seems to be on the rise.
Gap among and within countries
Corruption and access to justice
Digital divide
While the world becomes increasingly hyperconnected, the digital divide is the fastest growing inequality.
Education
The education gap is diminishing.
Literacy rate, access to education
Health and nutrition
There is enough food for everyone and health care is improving, but poor distribution, quality and access continue to accentuate existing social inequalities. 
Health care and quality of life
Gender inequality
Despite significant progress, gender inequality persists. Over 50% of 10-year-olds live in countries with high levels of gender inequality. From all the sectors, politics remains the area where least progress has been made to date, followed by economic participation.
Climate change and environment
The poor and people in developing countries bear the greatest burden of climate change and environmental degradation.
Impact of climate change and environment on poverty
More Developments and Forecasts
Potential Implications
Fiscal strategies for new forms of work
Equal participation to democracy
Indicators
Social Progress Components
Source: 2019 Social Progress Index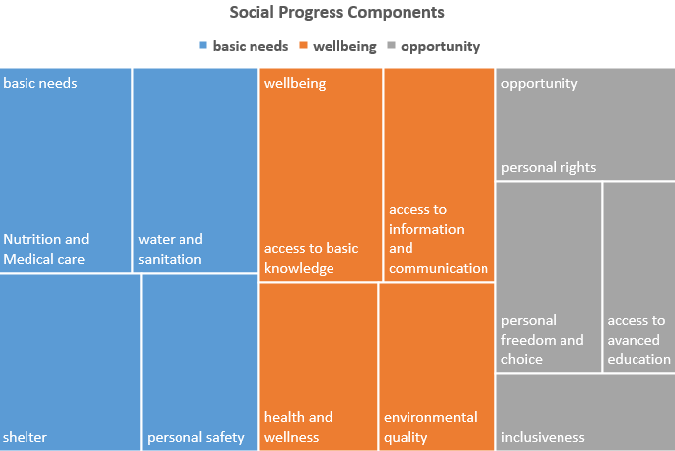 Inequality widening
Source: World Inequality Report 2018
Relevant EC Work
Policy papers and projects relevant to diversifying inequalities
Models relevant to diversifying inequalities used by the EC
TIM (Tools for Innovation Monitoring) is a tool developed by the EC Joint Research Centre to monitor and better understand the different facets of innovation and technological development.
Use TIM to explore R&I related to diversifying Inequalities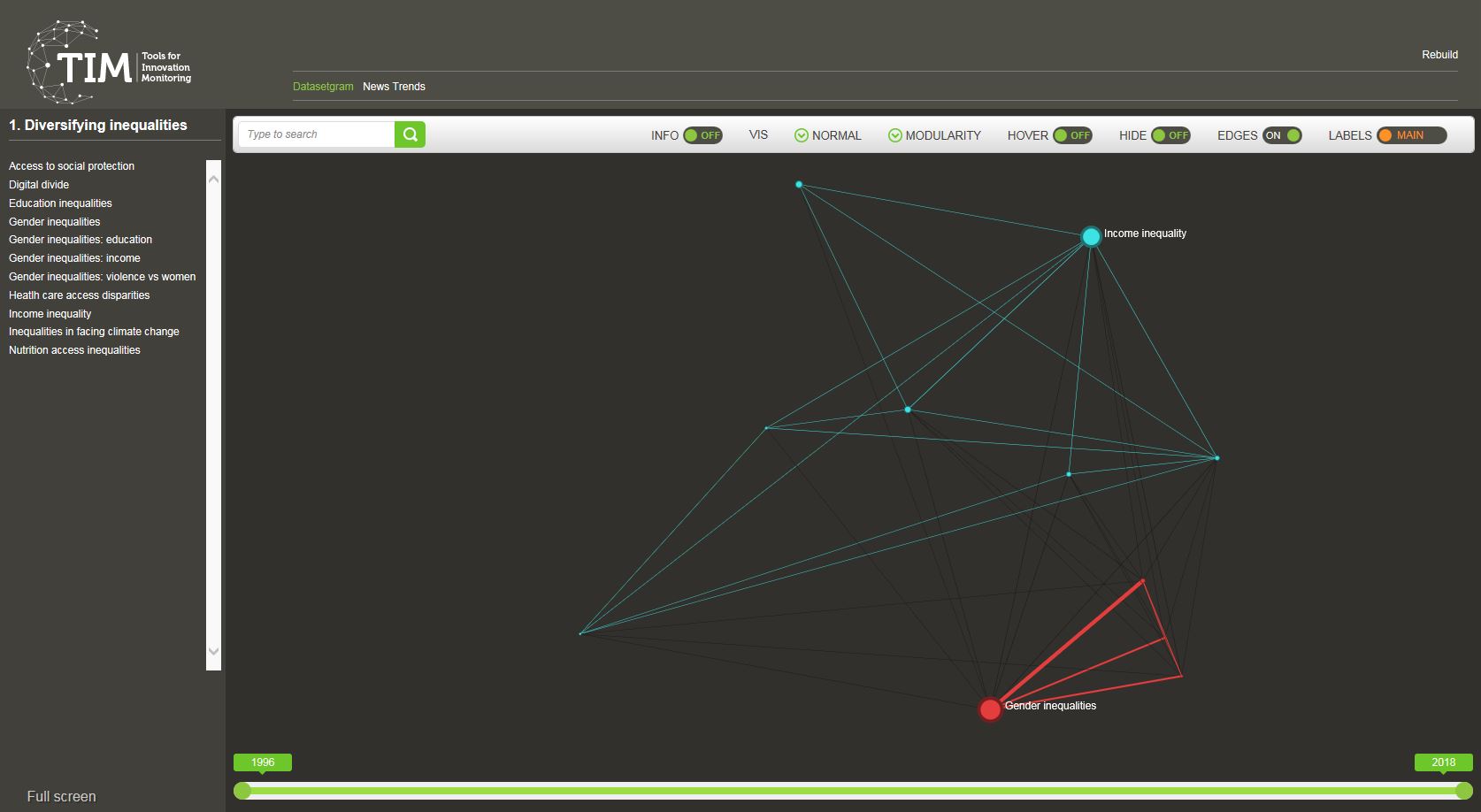 The EMM News Brief, Europe Media Monitoring, is a fully automatic system that analyses both traditional and social media. It gathers and aggregates about 300,000 news articles per day from news portals worldwide in up to 70 languages. 
Use EMM NewsBrief to explore news related to diversifying Inequalities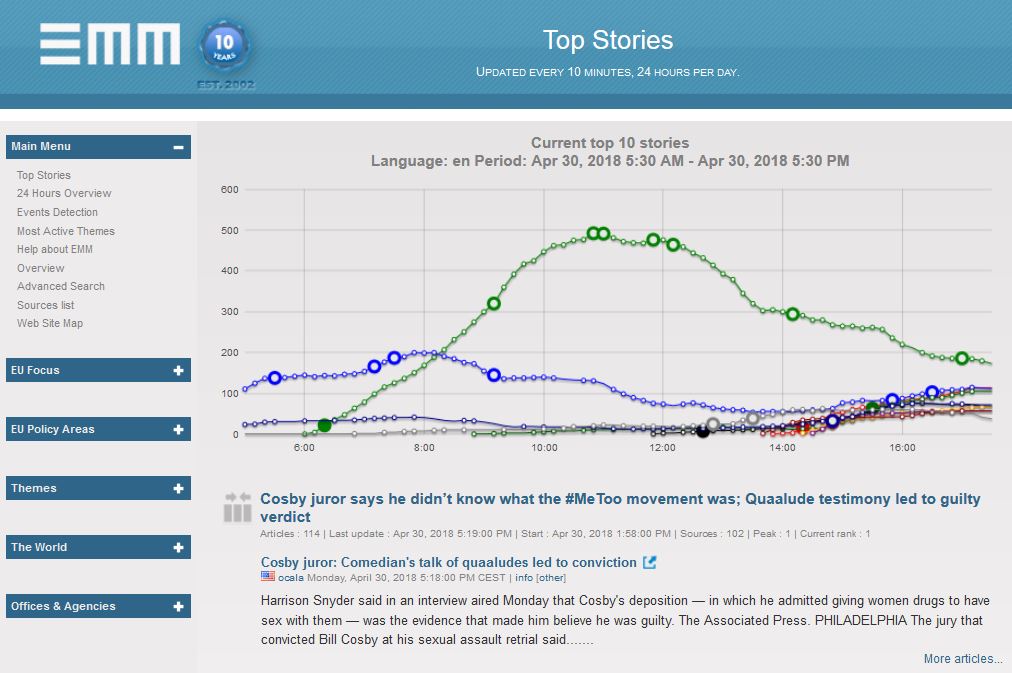 Other relevant resources
Selected resources relevant to diversifying inequalities
More resources on this megatrend
Disclaimer: the content presented in this Megatrends Hub does not represent the views of the JRC or those of the EC, nor an endorsement by them.
---