Foresight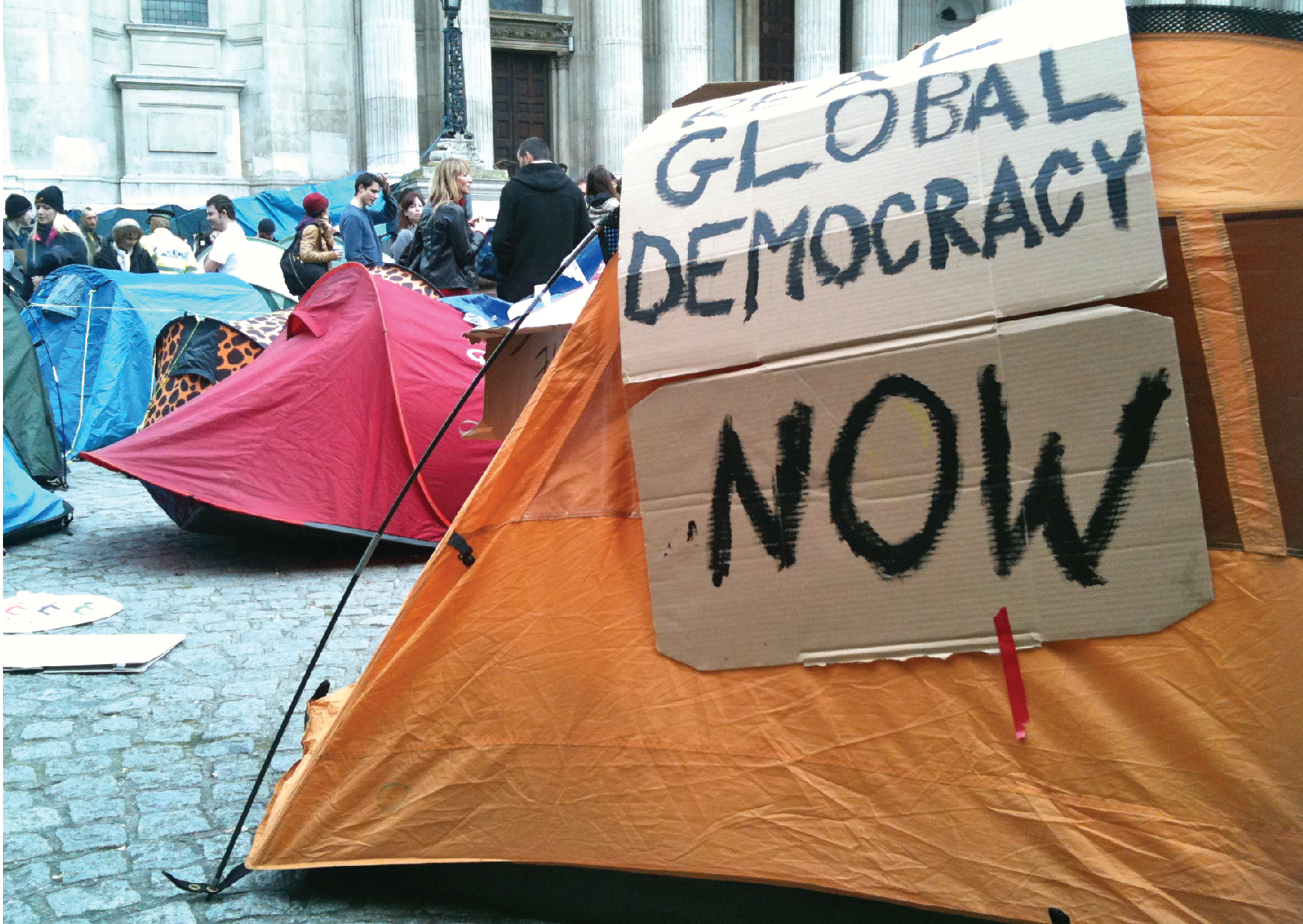 Governing systems are multiplying and diversifying. The expanding influence of non-state actors, the emergence of a global conscientiousness, the prominence of social media platforms and internationalisation of decision-making are forming new, multi-layered governing systems over traditional decision-making structures.
Developments and Forecasts
Elements such as: the Knowledge Revolution, the transition to sustainable development, the new social trifunctionality, open government, the conservative and populist zeitgeist, and the increasing influence of businesses, are transforming governance at high speed.
​Governance
Increasing global connectedness will continue to foster the interactions among non-state actors beyond states' capacity to control them, increasingly challenging traditional governance.
Transnational organised crime and Hybrid Threats
Digitalization
Ubiqutous digital connectivity is changing the lives, systems of values, and the governing system(s) all over the world. 
AI and access to new technologies
"Fake News" and disinformation
More Developments and Forecasts
Potential Implications
​The gap between what citizens expect from governments and what governments are seen to be delivering is growing, raising serious challenges in terms of effectiveness and legitimacy. This could require a radical rethink of how governments work. Democratization of information sources could be used for a more active engagement of the citizenry in policymaking.
Innovation in public administration
Indicators
Indicators to measure change and potential forecasts.
Freedom in the World 2019
Source: Freedom House, Freedom in the World 2019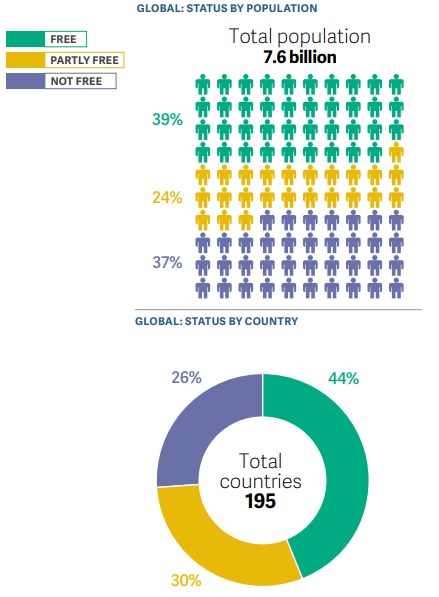 Relevant EC Work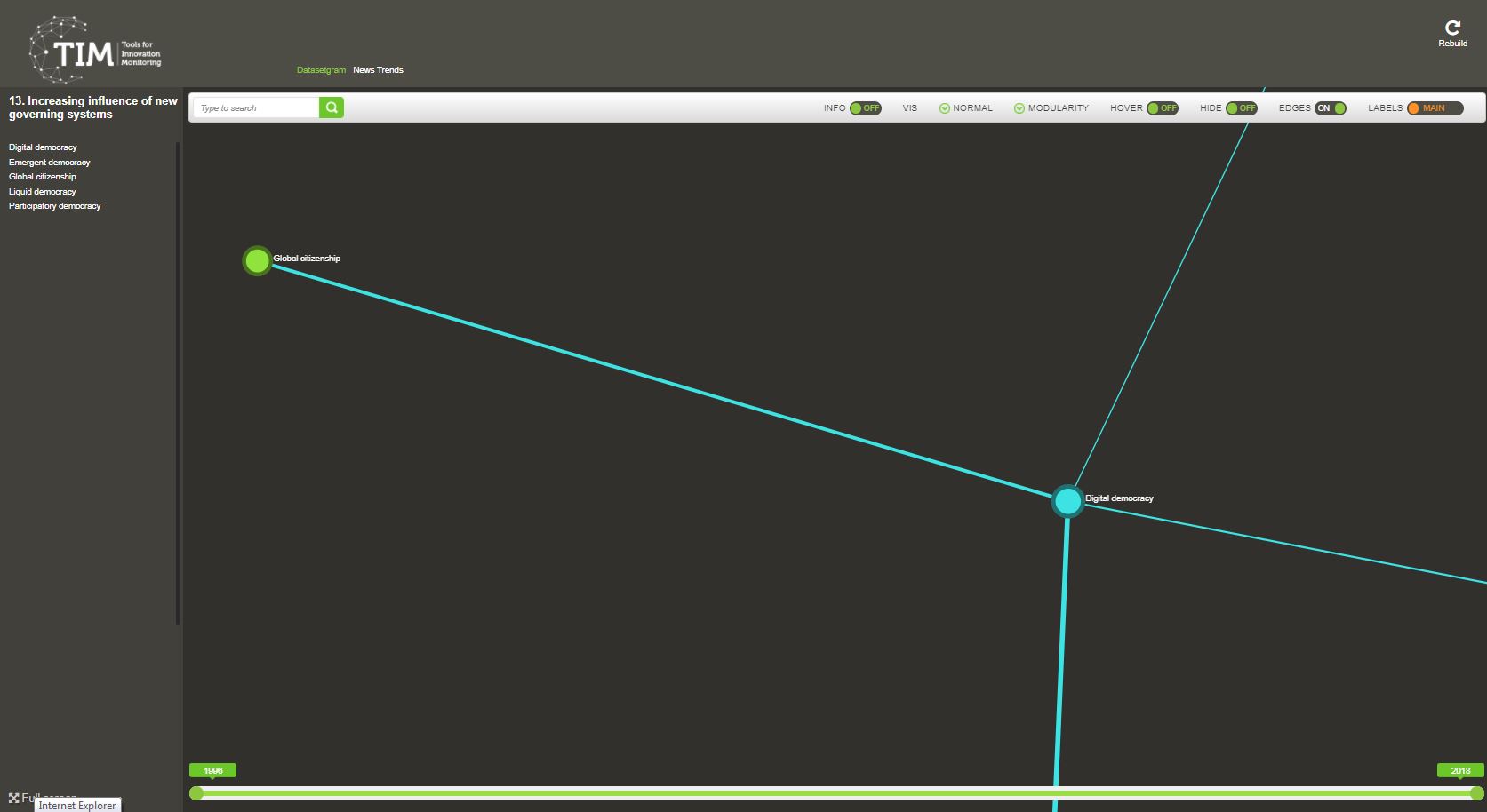 The EMM News Brief, Europe Media Monitoring, is a fully automatic system that analyses both traditional and social media. It gathers and aggregates about 300,000 news articles per day from news portals world-wide in up to 70 languages. 
Use EMM News Brief to explore worldwide news related to the changing governing systems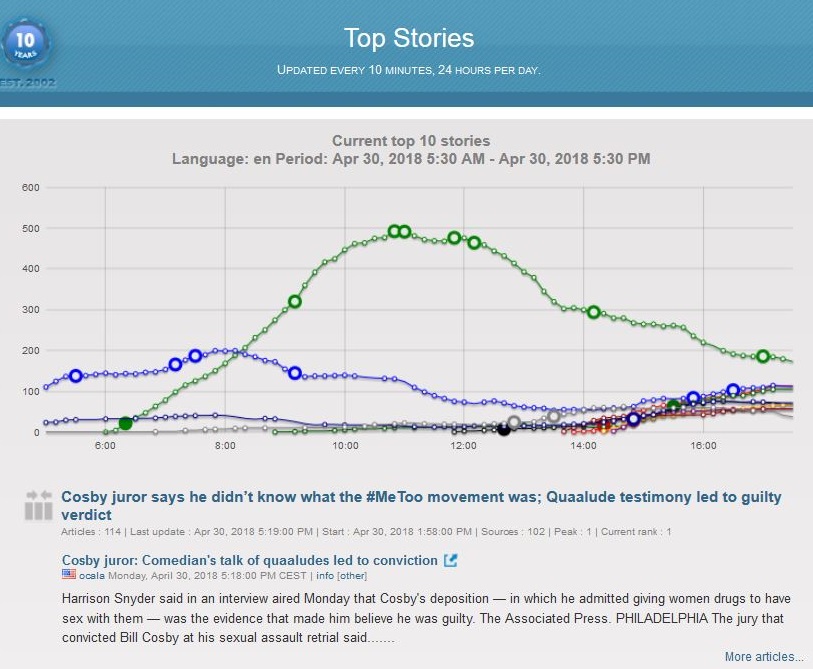 Other resources
Selected resources relevant to Increasing Influence of New Governing Systems
More resources on this megatrend
Disclaimer: the content presented in this Megatrends Hub does not represent the views of the JRC or those of the EC, nor an endorsement by them.
---
Nucleonica - Nuclear Science Web Portal, including nuclear safety EUROPLEXUS
PAGE | 24 Jul 2021
The combination of thought and feelings with the capability of new technologies and data availability became the most powerful weapon, available to almost anyone interested, increasing the potential of SIMAD (Single...
PAGE | 24 Jul 2021
Freedom in the World 2019The Open Data BarometerSource: Freedom House, Freedom in the World 2019Reporters Without Borders, The World Press Freedom Index