The Joint Research Centre is the Commission's science and knowledge service. The JRC employs scientists to carry out research in order to provide independent scientific advice and support to EU policy.
Latest knowledge from this organisation
PUBLICATION | 24 Jun 2022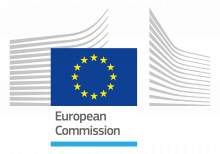 Related Knowledge Services
We enhance the knowledge base for policymaking on the bioeconomy.
---
<p>The JRC is in charge of the <a href="https://emergency.copernicus.eu/" target="" title="">Copernicus Emergency Management Service (CEMS)</a> and of the <a href="https://land.copernicus.eu/global/" target="" title="">Copernicus Global Land&nbsp;Service (CGLS)</a>.</p>
---
<p>The <a href="https://ec.europa.eu/knowledge4policy/publication/igration-demography-activity-inventory-dg-joint-research-centre_en">Migration &amp; Demography Activity Inventory for DG Joint Research Centre</a> sets out DG JRC's activities of specific relevance to migration and demography.&nbsp;</p> <p>See also: <a href="https://ec.europa.eu/knowledge4policy/search/site/_en?f%5B0%5D=sm_og_group_ref%3Anode%3A6&amp;f%5B1%5D=sm_field_related_organisations%3Anode%3A6661">all knowledge from DG JRC curated by the KCMD</a>.</p> <p>&nbsp;</p>