Microeconomic Evaluation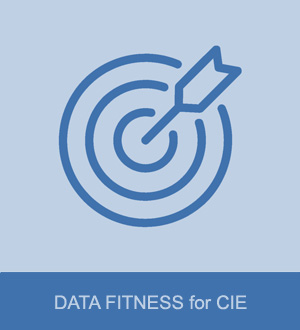 The Data Fitness Initiative for Counterfactual Impact Evaluation (CIE) was launched by CRIE and DG Employment, Social Affairs and Inclusion (DG EMPL) in 2016, with the aim to select suitable ESF interventions for which CRIE could conduct CIE studies. 
The general objective of the Data Fitness Initiative for CIE (D4C) was to promote awareness among ESF Managing Authorities (MAs) on the requirements of datasets to carry out CIEs of ESF-funded interventions, and thereby to increase the use of CIEs and the existing scientific evidence regarding the impact of ESF type interventions.
In 2017 and 2018, the D4C took the form of a two-type support to ESF MAs:
 accompany 'data-ready' MAs with CIE: D4C-R (ready);
 accompany other prospective applicants in getting 'data-ready' for future CIE evaluations: D4C-F (future).
With the former type, ESF MAs were invited to provide CRIE with the data that are needed for carrying out a well-designed CIE of a specific ESF funded intervention, while with the second one they were guided by CRIE through the year in the data collection and/or data linkage procedures to be ready for future CIE studies.
The CIE studies carried out by CRIE have been be used by the MAs to feed into the evaluations foreseen in their Evaluation Plans so as to respect the regulatory requirements on the evaluation of impacts (Common Provisions Regulation 1303/2013 Art. 54 and Art 56.) and on the evaluation of the Youth Guarantee (ESF Regulation 1304/2013 Art. 19). The CIEs were performed by CRIE at no cost for the Member States.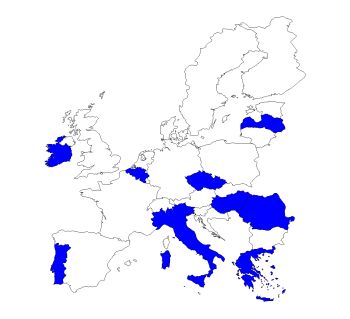 These are the Member States CRIE has been collaborating with since 2016, strengthening interactions between the ESF Managing Authorities and the European Commission, and improving the scientific knowledge on the impact of ESF interventions.
The data fitness activity has evolved into the Quality Assurance Support , an initiative launched in 2019 which aim at providing customized CIE related support to ESF Managing Authorities, in all the phases of evaluation, and not only in the data aspect.
In detail, under the D4C-R CRIE worked on the following projects:
Under the D4C-F type of support, CRIE worked on the following projects:
2017
Human Capital interventions for young NEETs employment: Training programmes and labour market services Ministry of Regional Development, Public Administration and European Funds, Romania


Support for institutions at risk of early school leavers: Education programmes to avoid early school leaving Prime Minister's Office, Monitoring and Evaluation Department; Ministry of Human Capacities; Education Office, Hungary


Work experience for young people: Apprenticeship scheme for inactive\unemployed youth aged 17-29 EU Funds Management Department, Basilicata Region, Italy


Higher education scholarships and advanced training: Education and training for skills and life-long learning Human Capital Operational Programme, Portugal
2018
Support to Schools in Form of Simplified Reporting Projects -Templates for Nursery Schools and Primary Schools I: Training and educational programmes for teachers, extracurricular activities for pupils Ministry of Education, Youth and Sports, Czech Republic


Labour Service Voucher (Buono servizi lavoro): Labour market services (job-search or relocation assistance, counselling and monitoring) Regional Authority, Piedmont Region, Italy


Implementation of skills development and communication programs to promote higher education and promotion of STEM in higher education: Training programmes to avoid early school leaving Ministry of Human Capacities, Hungary


It is a Good Place - Sure Start Children's homes and small children's complex childcare programs: Cross-sectoral development of early childhood interventions Ministry of Human Capacities, Hungary


Integrated measures for local participatory development and employment in the areas of the Green & Blue economy: Training programmes Regional Authority, Autonomous Region of Sardinia, Italy


Enhancing the self employment of higher education graduates: Employment incentives (public or private sector), Ministry of Economy and Development National Coordination Authority for ESIF, ESF Coordination and Monitoring Service, Greece


"Counterfactual Impact Evaluation (CIE) of the training and wage subsidies programmes implemented in Hungary in 2014 under the Youth Guarantee", in collaboration with the Department for Labour Market Programmes of the Ministry for National Economy of Hungary