Microeconomic Evaluation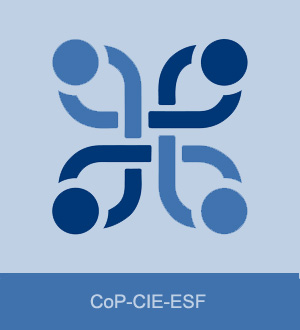 The Community of Practice on Counterfactual Impact Evaluation of ESF interventions (CoP-CIE-ESF) was launched by CRIE and DG Employment, Social Affairs and Inclusion (DG EMPL) in 2016. This initiative aims to foster the collaboration between DG EMPL, CRIE, the ESF Managing Authorities and other stakeholders to conduct CIE of ESF funded interventions by sharing experiences, knowledge and promoting joint activities.
The 2020 COP-CIE-ESF meeting was held online on November 10th and 12th. See the meeting agenda and the flash report and a more detailed report, which summarise the main points touched.
The agenda included:
Theme: experiences made by the Managing Authorities (MAs) in the past 7 years to carry out CIE of ESF funded interventions.
Discussion in small groups
Plenary discussion on the main discussed points: (i) selection of interventions and methods; (ii) data; (iii) evaluation process; (iv) contractors; and (v) communication of results and engagement of policy makers.
 
Here is the list of the COP-CIE-ESF meetings held in the past.
2019 COP-CIE- ESF meeting - Dublin, Ireland on 7 June 2019, hosted by the Irish Managing Authority of the ESF and EGF Policy and Operations Unit in the Department of Education and Skills and the Department of Employment Affairs and Social Protection. See the meeting agenda and the flash report.

The agenda included:

Theme: data provision for evaluation
World Café: interactive working tables on data requirements for CIE
Keynote lecture by Prof. Johan Vikström, Uppsala University and Institute for Evaluation of Labour Market and Education Policy (IFAU)
Presentations of current evaluation practices in Member States
 

2018 CoP-CIE-ESF meeting - Athens, Greece, 14 June 2018
hosted by the Evaluation Unit, Greek Ministry of Economy and Development, General Secretariat of NSRF, National Coordination Authority

The agenda included:

Theme: how to design ESF interventions and programmes in light of future CIE
Policy design lab: interactive working tables
Keynote lecture by Professor Enrico Rettore, University of Trento and Research Institute for the Evaluation of Public Policies (IRVAPP)
Presentations of Data Fitness Initiative for CIE (D4C) 2017 and 2018 projects, and other CIE conducted in several Member States
 

2017 Autumn Meeting of the CoP-CIE-ESF - Brussels, Belgium, 8 December 2017

The agenda included:

Theme: how to combine different data sources
Presentations of Data Fitness Initiative for CIE (D4C) 2016 and 2017 projects
Training sessions on evaluation in practice with computer-based examples from D4C projects
 

2017 Spring Meeting of the CoP-CIE-ESF - Riga, Latvia, 8-9 June 2017
hosted by the Evaluation Unit of the Ministry of Finance of Latvia

The agenda included:

Theme: how to combine CIE with other evaluation methods
Keynote lectures by Professor Lena Tsipouri, University of Athens and Professor Claudio Lucifora, Catholic University of Milan
Presentations of Data Fitness Initiative for CIE (D4C) 2016 and 2017 projects
Training sessions on evaluation in practice (Theory Based and CIE methods)
 

First Meeting of the CoP-CIE-ESF - Ispra, Italy, 9-10 June 2016

The agenda included:

Launch of a Community of Practice on CIE
Keynote lecture by Professor Jochen Kluve, Humboldt-Universität zu Berlin
Presentations on administrative data and data linkage
Presentations on Youth Employment Initiative (YEI) evaluation