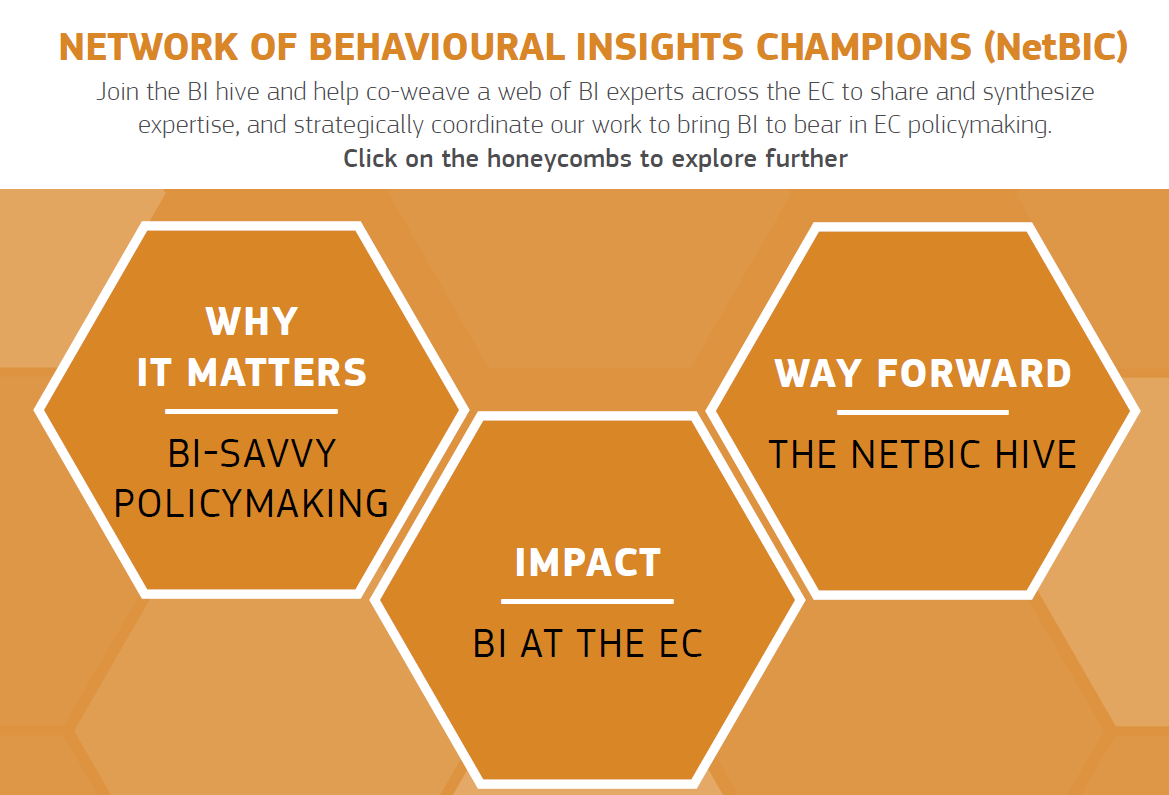 The CCBI invites colleagues sharing our conviction in the value of applying BI to policymaking to jointly set up a Network of Behavioural Insights Champions (NetBIC) within the EC.
In this 'networked model', the CCBI will fulfil a coordinating role, while BI champions across DGs will act as mediators, streamlining collaboration and communication between the CCBI and different DGs (Figure 2).
NetBIC will enable members to  share resources, best practices and expertise on BI. It will catalyse cooperation on projects, the  provision of timely and practical BI assistance to DGs, and the application of BI across the EC.