The Knowledge Centre for Territorial Policies provides access to platforms and models that are used to generate scenarios and make information available to stakeholders and partners.
The added value of the integrated and multi-disciplinary approach offered by the KCTP is to analyse the impact of policies in a holistic way and at the most appropriate level (national, regional and urban) while supporting regional and local policy makers in their efforts towards structural reforms and fair and balanced growth.
Tools provided by the European Commission
The Territorial Dashboard offers a comprehensive overview of each region (Territorial Profile), global trends at European level with regional performance comparison (European Trends), and thematic analyses making sense of data based on the best available quantitative information and mathematical models. A set of indicators is based on the Territorial Reference Scenario produced by the LUISA Modelling Platform. The Reference Scenario provides time projections and place-based projections at different territorial levels (country, region, sub-region, urban).
The current reference scenario is based on the following reference European trends and policies:
_________________________________________________________
This video explains the difference between the Statistical Atlas and Regions and Cities Illustrated by showing some of the functionalities and options available in the two tools.
A mobile phone app developed especially for regional data, called My region, is also presented.
_________________________________________________________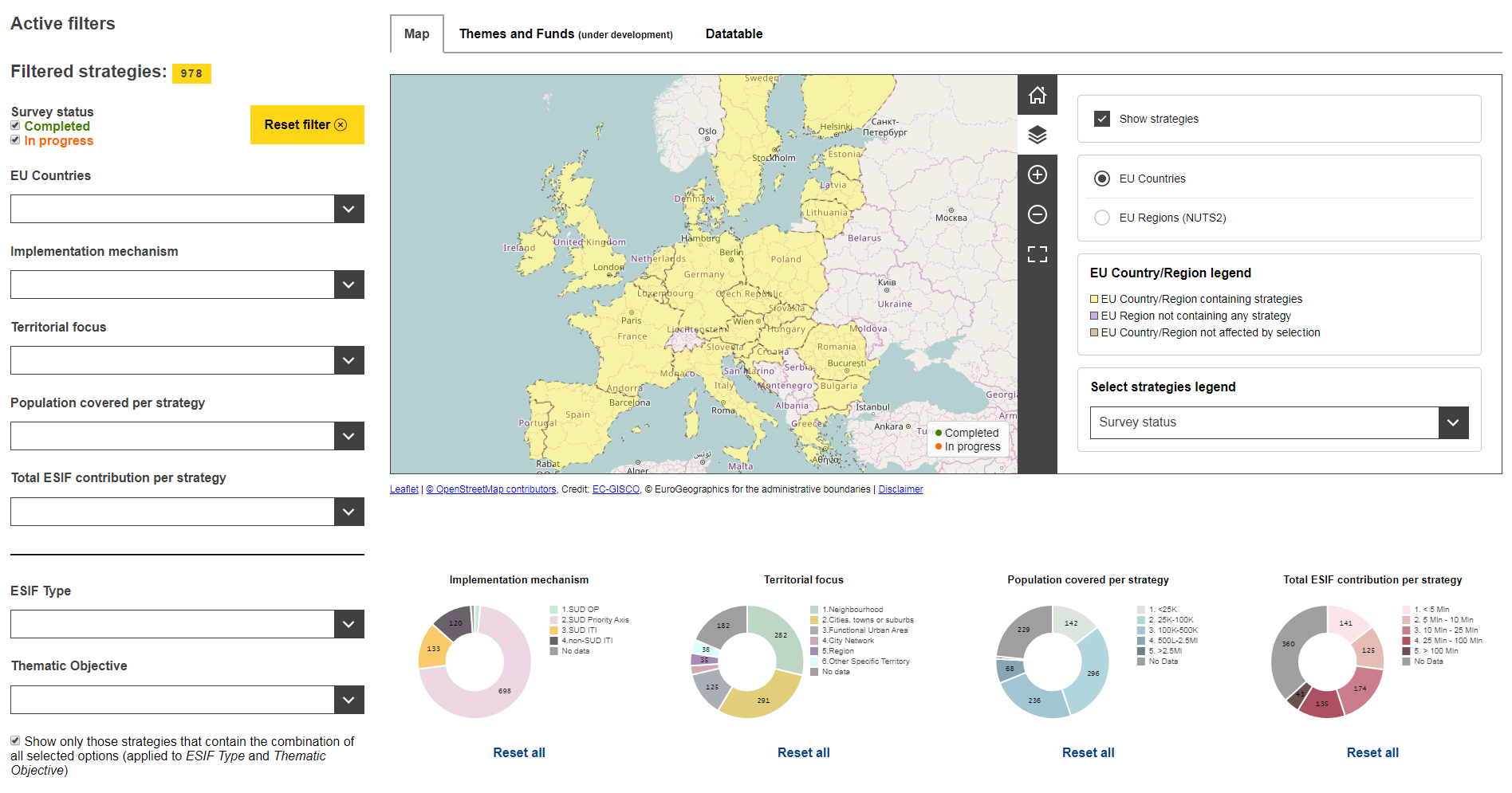 STRAT-Board is an interactive mapping tool that provides a visual overview of Sustainable Urban Development (SUD)  and Integrated Territorial Investment (ITI)  strategies currently implemented across Europe. So far, almost one thousand strategies have been mapped.
_________________________________________________________
The Smart Specialisation Platform provides professional advice to EU countries and regions for the design and implementation of their research and innovation strategies for smart specialisation (RIS3).
_________________________________________________________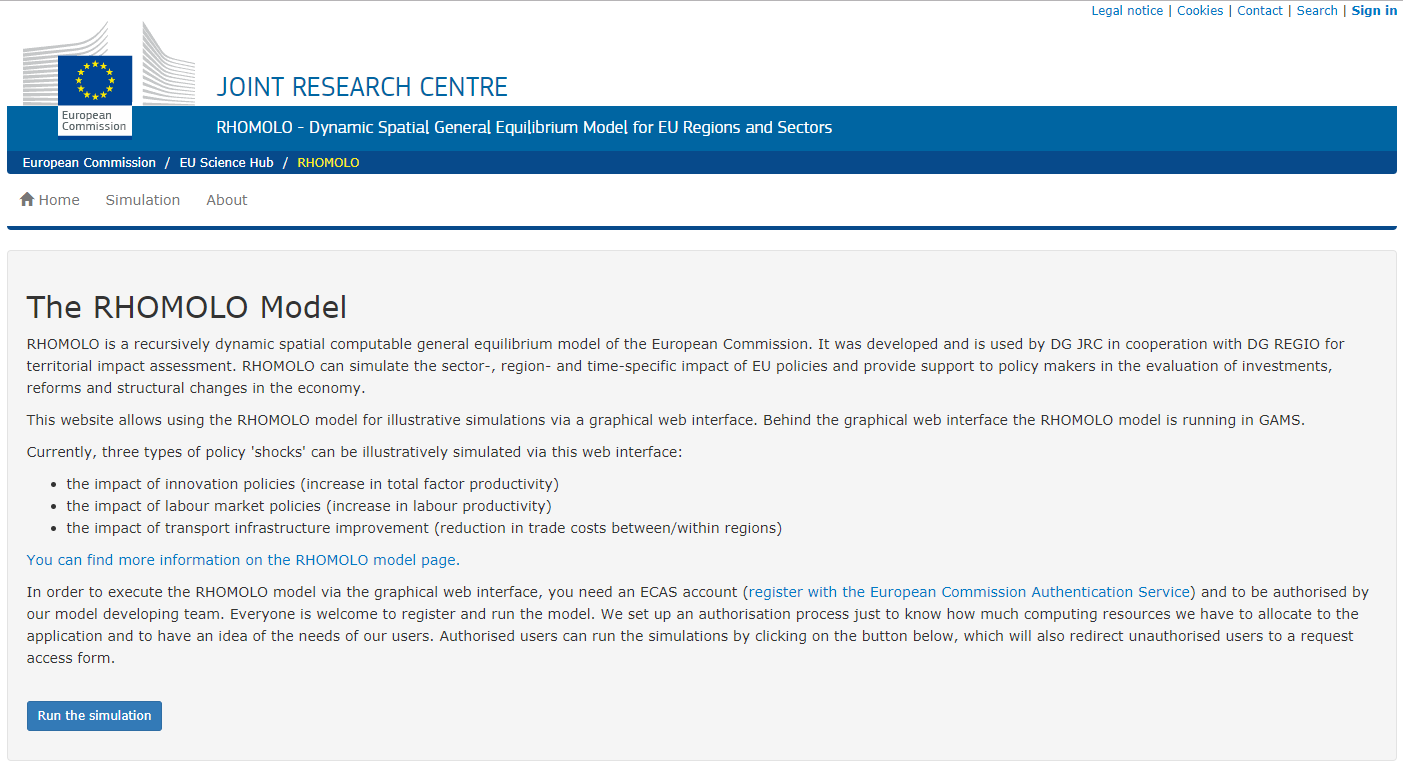 RHOMOLO was developed and is used by the JRC in cooperation with DG REGIO for territorial impact assessment. 
RHOMOLO can simulate the sector-, region- and time-specific impact of EU policies and provide support to policy makers in the evaluation of investments, reforms and structural changes in the economy.
The simulator allows using the RHOMOLO model for illustrative purposes via a graphical interface.
Currently, three types of 'shocks' can be simulated via this web tool:
the impact of innovation policies (increase in total factor productivity)
the impact of labour market policies (increase in labour productivity)
the impact of transport infrastructure improvement (reduction in trade costs between/within regions)
_________________________________________________________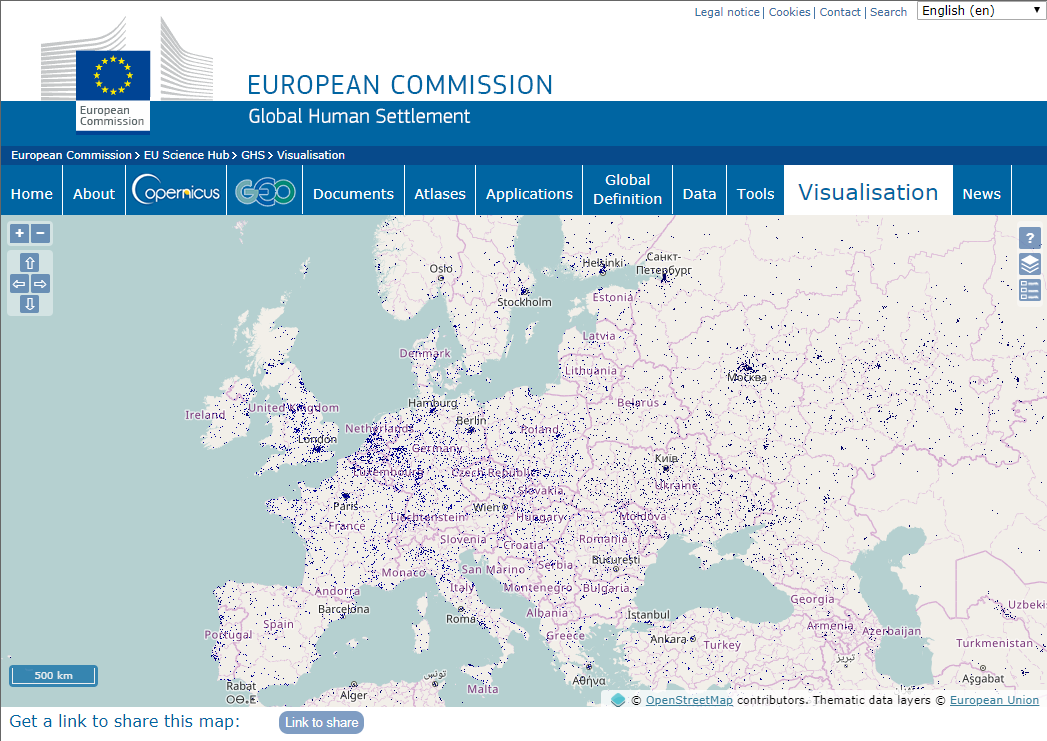 The Global Human Settlement (GHS) framework produces global spatial information about the human presence on the planet over time. This in the form of built up maps, population density maps and settlement maps. This information is generated with evidence-based analytics and knowledge using new spatial data mining technologies. The framework uses heterogeneous data including global archives of fine-scale satellite imagery, census data, and volunteered geographic information. The data is processed fully automatically and generates analytics and knowledge reporting objectively and systematically about the presence of population and built-up infrastructures.
_________________________________________________________
Tools provided by other entities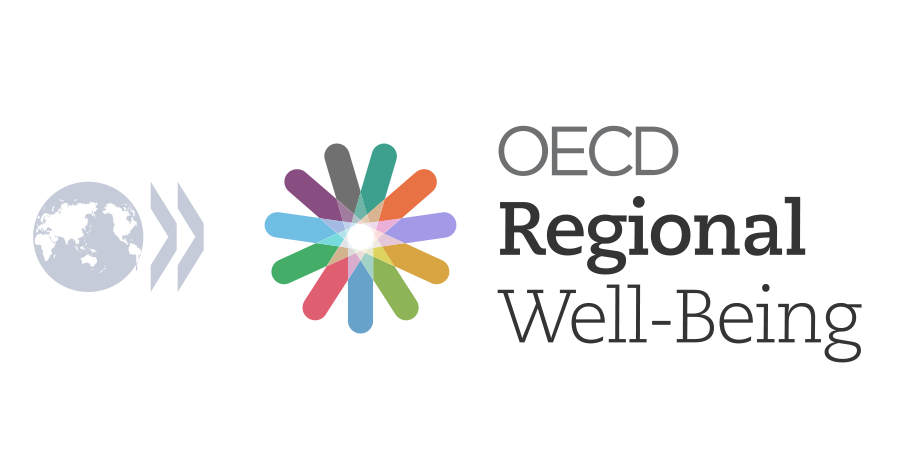 How does your region perform when it comes to education, environment, safety and other topics important to your well-being? This interactive site allows you to measure well-being in your region and compare it with 395 other OECD regions based on eleven topics central to the quality of our lives.