Search results (14)
Showing results 1 to 10
Digital Europa Thesaurus
bioeconomy
Education
Bioeconomy opens new paths to new products, new production processes, and to a modern, sustainable economy.
This workshop supported the implementation of action 2.4. "Promote education, training and skills across the bioeconomy" of the updated EU Bioeconomy Strategy and Action Plan. Key initiatives, in particular...
On 16 and 17 September 2020, project partners met online to kick off their new project Allthings.bioPRO – Game changer in the bio-based economy.
This technical report presents the findings of the case study carried out in Lithuania on the role of Lithuanian Higher Education Institutions (HEIs) in the design and implementation of the Smart Specialisation Strategy...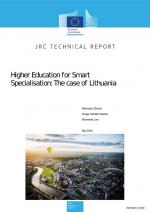 This technical report contains the findings of action research that was carried out in the Polish region of Lubelskie on the role of Higher Education Institutions (HEIs) in the design and implementation of its...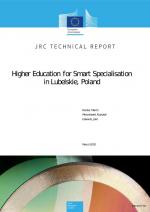 This spring, Nordregio runs a series of webinars focusing on rural digitalisation and more specifically on manufacturing, tourism and bioeconomy.
What can we do to live more sustainably and save resources while also maintaining our standard of living? How can science and technology support...
EFI, Natural Resources Institute Finland (LUKE) and University of Eastern Finland (UEF) are joining forces to create an International Bioeconomy Knowledge Hub (BioHub) in Joensuu...
The European Bioeconomy Library is a transparent, readily available, user-friendly bioeconomy knowledge base platform.
The event aims to take stock of progress made through the recently launched action plan to develop a sustainable and circular bioeconomy, as well as looking into the future and the steps planned...