Agricultural economist with broad experience in consumer and farmer behaviour
I hold a Master of Science in Agricultural Economics and a Ph.D. in Environmental Economics and have subsequently built more than 25 years of experience combining research (12 years), public service in international organizations (13 years, including three at FAO working on setting up the MAFAP initiative) and private sector consultancy (2 years). My core research expertise has focused on linkages between agricultural and environmental economics applying a broad range of tools from econometrics to global partial equilibrium modelling. During this time, I moved from pure academic research towards research for policy support thereby ensuring that the findings of research could be translated into policy options either at country level or as part of international and multilateral initiatives.
With a strong analytical ability and a focus on the delivery of results, as well as proven relationship building skills, I have significant experience in policy monitoring and evaluation, and specifically in identifying and formulating new work areas and research agendas. This expertise had covered many countries on different continents. For instance, this has included enabling the successful Slovenian accession bid to the EU in meeting the requirements set for the agricultural sector for institutional and sector capacity, as well as the implementation of international legislation on climate change throughout the European Union.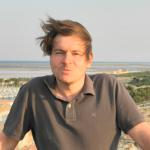 Personal links
Member