The Commission's Directorate-General for Regional and Urban Policy is responsible for EU policy on regions and cities.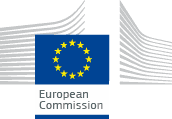 Latest knowledge from this organisation
ONLINE RESOURCE | 28 May 2021
Giving access to data on financing and achievements under the ESI Funds 2014-2020.
The platform visualises, for over 530 programmes, the latest data available (Dec. 2016...
DATASET | 27 May 2021
This dataset shows the percentage of net migration in EU regions (at NUTS3 level) between 2001 and 2011.
Related Knowledge Services
We enhance the knowledge base for policymaking on the bioeconomy.
---
Deepening our understanding of opportunities and challenges related to demographic change, migration and mobility.