The Consumers, Health, Agriculture and Food Executive Agency was created on 1 January 2005 (formerly named PHEA between 2005 to 2008 and EAHC between 2008 to 2014).
In 2013, the Agency's mandate was prolonged till 2024 and expanded to include actions in the field of health, consumer protection and food safety. In 2016 the mandate was enlarged to manage the reformed EU agricultural products information and promotion.
Currently Chafea implements the EU Health Programme, the Consumer Programme, Better Training for Safer Food initiative (BTSF) and the Promotion of Agriculture Products Programme.
The Agency provides a professional service in performing the tasks and activities entrusted to it by the European Commission and works closely with the DG Health and Food Safety, DG Justice and Consumers and DG Agriculture and Rural Development.
Chafea responsible for implementing the Health Programme, has promoted a number of activities, including training on health services for migrants and ethnic minorities (e.g. MEM-TP, IOM Equi-Health), as well as research and international conferences on migration and health ( Conference on Migrants and health actions funded under the health programme 2008-2013 and 2014-2020).
Health projects to Support Member States actions - migratory pressure - 2015
Action on health inequalities in the European Union
Latest knowledge from this organisation
ONLINE RESOURCE | 28 May 2021
ORGANISATION | 28 May 2021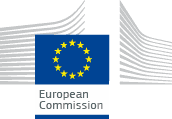 Deepening our understanding of opportunities and challenges related to demographic change, migration and mobility.