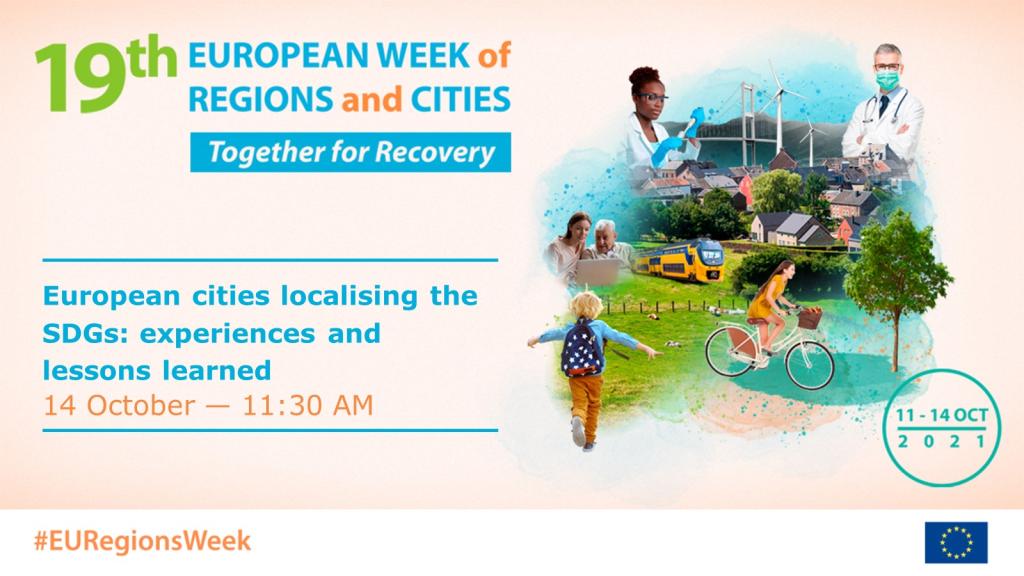 The EU has committed to fully integrate the Sustainable Development Goals (SDGs) in the EU policy framework and recognises the principle of multilevel governance when designing and implementing EU policies.
Cities and local authorities are adopting different approaches to localise the 2030 Agenda. Regions, cities and even communities are increasingly called on to act at their local scale on the required transformative actions and they are essential partners for effectively achieving the goals and for embedding local ownership of sustainability challenges and solutions.
The City of Seville with Bratislava, Reggio Emilia, Oulu, Valencia and Turku have presented and discussed their experiences of integrating the SDGs in their local strategies and actions. These cities, which participate to the URBAN2030 project of the Joint Research Centre, have been working on an evidence-based approach to SDGs and on supporting their policy decisions by meaningful data-based analysis.
The cities illustrated their experiences and the results of local data analysis on the 2030 Agenda, to discuss bottlenecks and potential impacts of the localisation of the SDGs on city strategies and actions. Cities reported and engaged with the audience on how to improve the participation of stakeholders and communities in the efforts to achieve the SDGs, considering recovery plans and actions.
About the project
The URBAN2030 Project aims to foster the achievement of SDGs in European cities and regions. It will offer an inspring  global reference for the design and implementation of SDG Voluntary Local Reviews. These reviews enable cities and regions to make the best use of knowledge and practical activities that are part of the process of the localisation of the 2030 Agenda.
Read the report presented in the event
In the context of Life Cycle Assessment (LCA), according to ISO 14044 (ISO 2006), normalisation is an optional step of Life Cycle Impact Assessment (LCIA) which...
Normalisation is an optional step of Life Cycle Assessment (LCA) that can help appraising the magnitude of a certain impact category relative to that of a reference system. In order to develop normalisation...