Search results (4)
Showing results 1 to 4
KS specific taxonomy
Population projections
Studying how issues of demography have an impact on EU societies, also at the global level.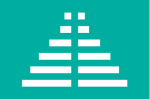 By applying the multi-state model of population dynamics, including differential fertility, mortality and migration rates, POP has produced projections of the European and Asian population by age, sex...
A data web portal provides data and projections on the global population for all world countries (by age, sex, and education). Scenarios from 2010 to 2060 are available...
The Centre of Expertise on Population and Migration is a new research partnership between IIASA's World Population Program and the European Commission's Joint Research Centre that provides science-based knowledge...