Search results (56)
Showing results 1 to 10
KS specific taxonomy
Education
The Commission's Directorate-General for Regional and Urban Policy is responsible for EU policy on regions and cities.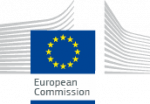 The Commission's Directorate General for Education and Culture (DG EAC) is the executive branch of the European Union responsible for policy on education, culture, youth, languages, and sport. DG EAC...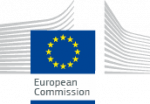 The Youth Guarantee is a commitment by all Member States to ensure that all young people under the age of 25 years receive a good quality offer of employment, continued...
GMG is an inter-agency group bringing together heads of agencies to promote the wider application of all relevant international and regional instruments and norms relating to migration, and to encourage the adoption...
The Danish Refugee Council (DRC) is a humanitarian, non-governmental, non-profit organisation founded in 1956 that works in more than 30 countries throughout the world. DRC fulfils its mandate...
EU-wide network of relevant organisations to promote co-operation and policy development in the field of the integration of children and young people with migration background in school education. The network will be...
This study, under the auspices of an Open Society Fellowship and subsequent Action Grant, explores the extent of, and rationales for, entitlements to service provision for migrants with irregular immigration...
DEMOSTAF (DEMOgraphy-STatistics-for-Africa) brings together European and African research institutes as well as non academic African national statistics offices (NSOs) in a staff exchange programme, for a period...
This project is the first comprehensive study of the demographic consequences of a major recent development in Europe: while men have always received more education than women in the past, this gender...
Forced migration is a movement in which an element of coercion exists, including threats to life and livelihood, whether arising from natural or man-made causes (e.g. movements of refugees and internally...