Search results (11)
Showing results 1 to 10
KS specific taxonomy
Children
Web site with general information on the rights of children, events, news, documentation.
The Mixed Migration Platform (MMP) aims to provide quality information and analysis to improve decision-making for people on the move through the Middle East and Europe, as well as for host governments...
The project focuses on expanding knowledge and understanding of migration and health, and supporting the development and uptake of evidence-informed guidance to ensure actions meet the health needs of migrants, asylum seekers...
EU-wide network of relevant organisations to promote co-operation and policy development in the field of the integration of children and young people with migration background in school education. The network will be...
EPAM is the meeting-place of European non-governmental organisations and networks seeking to contribute to the development of asylum and migration policy in the European Union. The Platform has been running on a voluntary basis...
The Council of Europe advocates freedom of expression and of the media, freedom of assembly, equality, and the protection of minorities. It has launched campaigns on issues such as child protection, online...
The European Union Agency for Fundamental Rights (FRA) is the EU's centre of fundamental rights expertise. It is one of the EU's decentralised agencies. These agencies are set...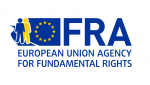 For some years now, INTPA has provided access to its online learning content to the public. This has been part of an ongoing process of mutually opening learning...
EU immigration portal for family members, students, workers etc. providing information to would-be migrants
The Knowledge Hub on Health and Migration is a joint effort between WHO/Europe, the Ministry of Health of Italy, the Regional Health Council of Sicily and the European Commission. The partnership is committed to building...