Search results (1275)
Showing results 1 to 10
Knowledge service
Migration and Demography
The European Commission is the executive of the European Union and promotes its general interest.
ORGANISATION | 16 April 2021
The Joint Research Centre is the Commission's science and knowledge service. The JRC employs scientists to carry out research in order to provide independent scientific advice and support to EU...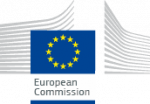 EVENT
The Covid-19 pandemic has reminded us that our welfare, employment and health systems rest on a delicate demographic balance, highlighting the need for a better understanding of demographic dynamics...
ORGANISATION | 13 April 2021
The European Border and Coast Guard Agency, also known as Frontex (from French: Frontières extérieures for "external borders"), is an agency of the European Union headquartered in Warsaw, Poland...

ORGANISATION | 12 April 2021
The European Commission's Knowledge Centre on Migration and Demography (KCMD), established on 20 June 2016, aims to provide scientific evidence for EU policymaking tailored to the needs of Commission...
PUBLICATION
This report aims at detailing the territorial diversities of ageing across the EU, understanding the main drivers behind such differences and explore their relations with data on access to services...
DATASET | 12 April 2021
The dataset contains information about how subnational geographical areas cluster with in terms of human mobility measured through Mobile Network Operator (MNO) data, irrespective...
DATASET | 12 April 2021
Global population projections by age; sex and education published by Lutz et al. (2018); which are an update of Lutz; Butz; and K.C. (2014). World Population...
DATASET | 12 April 2021
Data on marriages and divorces at national level are transmitted to Eurostat by the National Statistics Institutes on voluntary basis in the context of UNIDEMO; which is the most detailed annual demographic...
DATASET | 12 April 2021
Eurostat disseminates the population data as transmitted by the countries in accordance with the Article 3 of Regulation (EU) No 1260/2013 on European demographic statistic and Article 3 of Regulation (EU)...