Search results (1302)
Showing results 1 to 10
Knowledge service
Migration and Demography
The European Commission is the executive of the European Union and promotes its general interest.
ORGANISATION | 15 September 2021
The European Border and Coast Guard Agency, also known as Frontex (from French: Frontières extérieures for "external borders"), is an agency of the European Union headquartered in Warsaw, Poland...
ORGANISATION | 13 August 2021
The Joint Research Centre is the Commission's science and knowledge service. The JRC employs scientists to carry out research in order to provide independent scientific advice and support to EU...
ORGANISATION | 10 August 2021
The three main goals are: the eradication of hunger, food insecurity and malnutrition; the elimination of poverty and the driving forward of economic and social progress for all; and, the sustainable management...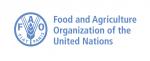 PUBLICATION | 22 July 2021
Research shows that loneliness and social isolation have harmful repercussions on mental and physical health, as well as significant consequences on social cohesion and community trust. Both loneliness...
DATASET
Data used: Historical air traffic data, processed and provided by SABRE. Monthly air traffic information on the number of passengers and the average price per ticket, for every couple...
DATASET
Database, downloadable as a compressed file, updated by Jean-Pierre Cassarino with data and statistics of returnees for the single third countries. The database on return migrants (DReM) is the consolidated version of two...
DATASET
The Data for Integration (D4I) dataset has been obtained through a spatial disaggregation of statistics of the 2011 Census, collected from National Statistical Institutes. The results of the spatial processing...
DATASET
FTS aims to present a complete picture of all international humanitarian funding flows. Since 1992; it has collected reports on humanitarian funding flows submitted by Government...
DATASET
Estimates of country-to-country cross-border human mobility ("trips") on the basis of global statistics on tourism and air passenger traffic. The two sources are adjusted and merged; resulting into a set...