Search results (5)
Showing results 1 to 5
KS specific taxonomy
Perceptions on migration
Knowledge service
Migration and Demography
Interactive data explorer that provides quick access to data compiled by FRA.
The Commission's Directorate-General for Justice and Consumers is responsible for EU policy on justice, consumer rights and gender equality. Newsletter on the rights of the child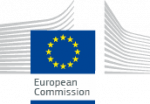 The Gallup World Poll monitors the issues that matter most to societies worldwide; such as personal safety; food and shelter; employment; well-being; and confidence in national institutions. Public...
This global survey looks at the gap between people's perception and the reality in 38 countries across the world and examines why people around the world are so wrong...
The survey is based on face-to-face interviews with 25;515 respondents with different ethnic minority and immigrant backgrounds across all 28 EU Member States. The survey was carried...