Search results (30)
Showing results 1 to 10
KS specific taxonomy
Integration of migrants
Knowledge service
Migration and Demography
The Commission's Directorate-General for Regional and Urban Policy is responsible for EU policy on regions and cities.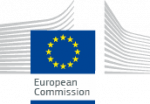 The aim of the Data Challenge on Integration of Migrants in Cities (D4I) is to stimulate research on various aspects of the integration of migrants at local level. Through this initiative we make available...
Eurostat's statistics on migrant integration. Policy background, data, methodology, legislation, publications and statistics illustrated.
The Commission's Directorate-General for Research and Innovation is responsible for EU policy on research, science and innovation, with a view to help create growth and jobs and tackle our biggest societal challenges.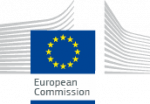 The Migrant Integration Policy Index (MIPEX) is a useful tool that measures policies to integrate migrants in all EU Member States; Australia; Canada; Iceland; Japan; South...
The Fondazione ISMU – Initiatives and Studies on Multi-ethnicity – was created in 1991 at the initiative of the Fondazione Opere Sociali Cariplo (Cariplo's charity foundation). It was...
Migration and the characteristics which constitute its parameters, dynamics and complexities comprises one of the most paramount matters in contemporary Europe. Under these designated circumstances, the necessity...
EPAM is the meeting-place of European non-governmental organisations and networks seeking to contribute to the development of asylum and migration policy in the European Union. The Platform has been running on a voluntary basis...
GFMD is a recent initiative of the United Nations Member States to address the migration and development interconnections in practical and action-oriented ways. It is an informal, non-binding, voluntary and government-led process...
CEMIR combines expertise from different research institutions and countries, and hitherto often separated fields in economics. Through this, it contributes towards answering the questions concerning...