Search results (20)
Showing results 1 to 10
KS specific taxonomy
Training
Knowledge service
Migration and Demography
Updates on Global Human Mobility Programme
The Commission's Directorate-General for Health and Food Safety is responsible for EU policy on food safety and health and for monitoring the implementation of related laws.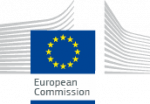 The Centre provides training and related services that develop human resources and institutional capabilities. We thereby contribute to achieving the ILO's goal of decent work for women and men...
Established in 1951, IOM is the leading inter-governmental organization in the field of migration and works closely with governmental, intergovernmental and non-governmental partners. With 172 member states, a further 8 states...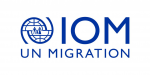 Italian National Statistical Institute. Topics: enterprises; environment and energy; population and housuhold; household economic conditions; health statistics; social security and welfare; education and training...
CARDET is an independent, non-profit, non-governmental, research and development organization based in Cyprus with partners around the world. CARDET is becoming one of the leading institutions in the Euro-Mediterranean region for research...
The starting point for ENMOB is human mobility as a mechanism of knowledge distribution and diffusion. Its role in enhancing the innovative capabilities of firms, regions and nations will be explored...
Following the ceasefire signed in Sri Lanka in 2002 return of international migrants, refugees and Internally Displaced Persons became more of a possibility. The readmission agreement signed between...
The Undocumented Worker Transitions (UWT) project will document the factors that underlie migration flows, illegal and legal, focusing on undocumented migrants and under-documented migrants, whose migration...
This interdisciplinary project is a response to the need for supporting policy makers in designing and implementing appropriate policies regarding irregular migration. The project aims: (a) to provide an inventory of data...