Search results (22)
Showing results 1 to 10
KS specific taxonomy
SDGs
Knowledge service
Migration and Demography
The objective of thr JRC knowSDGs platform is to provide interactive and easy-to-use data visualization of Sustainable Development Goal indicators.
The mission of the Organisation for Economic Co-operation and Development (OECD) is to promote policies that will improve the economic and social well-being of people around the world. The OECD provides a forum in which...

The United Nations is an international organization founded in 1945. It is currently made up of 193 Member States. The mission and work of the United Nations are guided by the purposes and principles...
The Asian Development Bank was conceived in the early 1960s as a financial institution that would be Asian in character and foster economic growth and cooperation in one of the poorest regions...
Since its inception in 1995; the Multiple Indicator Cluster Surveys; known as MICS; has become the largest source of statistically sound and internationally comparable data on women and children...
Detected victims and their profiles; by citizenship; by forms of exploitaiton and sex; people convicted by sex or citizenship; people prosecuted by sex; people suspected; investigated or arrested by sex.
The International Labour Organization (ILO) is the United Nations agency for the world of work. It sets international labour standards, promotes rights at work and encourages decent employment...
The Centre provides training and related services that develop human resources and institutional capabilities. We thereby contribute to achieving the ILO's goal of decent work for women and men...
Established in 1951, IOM is the leading inter-governmental organization in the field of migration and works closely with governmental, intergovernmental and non-governmental partners. With 172 member states, a further 8 states...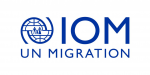 IIASA is an international scientific institute that conducts research into the critical issues of global environmental, economic, technological, and social change that we face in the twenty-first century. Topics: Advanced...