Search results (17)
Showing results 1 to 10
KS specific taxonomy
Refugee
Knowledge service
Migration and Demography
Support to NARIC (National Academic Recognition Information Centres) and ENIC (European Network of Information Centres) to improve recognition of qualifications for migrants and refugees. The project Recognition Toolbox...
The project aims to facilitate the transition from institutional to community-based care and integrated services for migrants and refugees that will ensure health equality and promote social inclusion. The overall objective...
Mig-HealthCare will produce a roadmap to effective community based care models to improve physical and mental health care services, support the inclusion and participation of migrants and refugees...
ECRE is a pan-European alliance of 98 NGOs in 40 countries protecting and advancing the rights of refugees, asylum seekers and displaced persons. Our mission is to promote the establishment of fair...
The (IASC) was established in June 1992 in response to General Assembly Resolution 46/182 to serve as the primary mechanism for inter-agency coordination relating to humanitarian assistance in response to complex...
IASFM brings together academics, practitioners and decision-makers working on forced migration issues. By coming together, scholars, policy-makers, NGO advocates and those working in the field can...
The main mission of the Directorate-General for European Civil Protection and Humanitarian Aid Operations is to preserve lives, prevent and alleviate human suffering and safeguard the integrity and dignity of populations affected...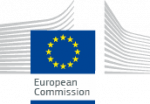 The Creative Europe programme can fund activities that recognise and celebrate the contribution refugees and migrants make to cultural diversity in Europe. Culture can be a means for refugees...