Search results (3)
Showing results 1 to 3
KS specific taxonomy
Reception
Knowledge service
Migration and Demography
The Commission's Directorate-General for Regional and Urban Policy is responsible for EU policy on regions and cities.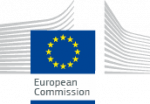 To develop knowledge on the reception provisions within families for UAMs. The goal of the project was to map the current practice and promote the reception of UAMs in families.
The project's overall goal was to contribute to the improvement of reception standards for unaccompanied children and for ensuring accommodation and reception are adequate to their needs.