Search results (56)
Showing results 1 to 10
KS specific taxonomy
Education
Knowledge service
Migration and Demography
The Commission's Directorate-General for Regional and Urban Policy is responsible for EU policy on regions and cities.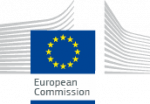 The Youth Guarantee is a commitment by all Member States to ensure that all young people under the age of 25 years receive a good quality offer of employment continued...
Data Collaboratives are a new form of collaboration, beyond the public-private partnership model, in which participants from different sectors — in particular companies -  exchange their data to create...
Sustainable development objectives have been at the heart of European policy for a long time, firmly anchored in the European Treaties [1] and mainstreamed in key cross-cutting projects, sectoral...
The World in 2050 (TWI2050) is a global research initiative in support of a successful implementation of the United Nations' 2030 Agenda. The goal of TWI2050 is to provide the fact-based knowledge to support the policy...
SDGs (Sustainable Development Goals) Interactive Dashboard is a data-driven initiative that supports tracking and monitoring of the United Nation's global goals. The platform currently uses data from the UN...
The Migrant Integration Policy Index (MIPEX) is a unique tool which measures policies to integrate migrants in all EU Member States, Australia, Canada, Iceland, Japan...
Free and open access to global development data (includes data on climate change and migration)