Search results (9)
Showing results 1 to 9
KS specific taxonomy
Best practice
Knowledge service
Migration and Demography
WSMP works to enable a rights based approach to the inclusion of asylum seekers, refugees and migrants in Wales;
Provides support to West African countries, especially Burkina Faso, Niger and Senegal, to: Integrate the SLM-migration nexus into their development and budgetary policies; Increase economic...
The project will generate new and assess existing evidence to establish tools and best practices, and to define core capacities for the specified areas which are likely to be...
The project contributes to enhancing the European Union population's health, by improving asylum seekers' and undocumented migrants' access to health care. Médecins du Monde (MdM) aims...
The strategic objective of the project is to improve the health of migrants and communities affected by migration and, therefore, to tackle existing health gaps. The project's goal is to enhance the understanding of the complex...
The project aims at improving the level of health protection for the people of Europe by addressing migrants' and immigrants' access, quality and appropriateness of health and social services as important wider determinants...
The Commission's Directorate-General for Employment, Social Affairs and Inclusion (DG EMPL) is responsible for EU policy on employment, social affairs, skills, labour mobility and the related EU funding...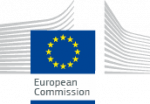 Eurofound provides research-based findings and knowledge to help develop social and work-related policies. The ultimate aim is to help plan and design better living and working conditions in Europe...
The international refugee crisis has reached a critical point and many European countries are developing policy and plan to better define their role in supporting refugees...