Search results (27)
Showing results 1 to 10
KS specific taxonomy
EU Institution
Knowledge service
Migration and Demography
The European Commission is the executive of the European Union and promotes its general interest.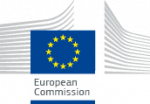 The Joint Research Centre is the Commission's science and knowledge service. The JRC employs scientists to carry out research in order to provide independent scientific advice and support to EU...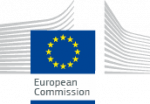 The Commission's Directorate-General for Health and Food Safety is responsible for EU policy on food safety and health and for monitoring the implementation of related laws.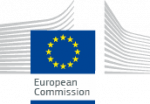 The Council is an essential EU decision-maker. It negotiates and adopts legislative acts in most cases together with the European Parliament through the ordinary legislative procedure, also known...
The European Parliamentary Research Service is the European Parliament's in-house research department and think tank. Its mission is to assist Members in their parliamentary work by providing them...
Committed to European integration, the EESC contributes to strengthening the democratic legitimacy and effectiveness of the European Union by enabling civil society organisations from the Member States to express their views...
The European Parliament is an important forum for political debate and decision-making at the EU level. The Members of the European Parliament are directly elected by voters in all Member States to represent...
The European Commission's Knowledge Centre on Migration and Demography (KCMD), established on 20 June 2016, aims to provide scientific evidence for EU policymaking tailored to the needs of Commission...
The EIB is the European Union's bank, owned by and representing the interests of the European Union Member States. EIB works closely with other EU institutions to implement EU policy...
The Commission's Directorate-General for Climate Action (DG CLIMA) leads the European Commission's efforts to fight climate change at EU and international level.