Search results (19)
Showing results 1 to 10
Related organisations
KCMD - Knowledge Centre on Migration and Demography
Knowledge service topics
Demography
Knowledge service
Migration and Demography
To advance our understanding of the impacts of climate change on migration and population distribution
A new story of the Atlas of Demography illustrates the links between urbanisation and demographic trajectories: the proportion of people living in cities continues to grow in world regions and countries with high...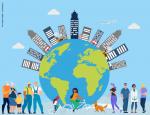 Major demographic transitions are occurring across all world regions, at different paces and with different implications. Important trends are already visible and others are...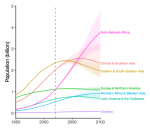 The Centre of Expertise on Population and Migration is a new research partnership between IIASA's World Population Program and the European Commission's Joint Research Centre that provides science-based knowledge...
A new thematic story of the Atlas of Demography looks at the demographics and unemployment levels of the EU's outermost regions. The EU counts nine outermost regions: French Guiana, Guadeloupe...
New Atlas of Demography story on migrant workers in the EU A new thematic story in the Atlas of Demography highlights the key contribution of migrant workers to the EU labour market...
A new thematic story in the Atlas of Demography shows the regional distribution of the Ukrainian diaspora in the EU. The mapping can function as an indication of where the displaced persons from Ukraine are...
Building in the needs of women, self-employed and students in our COVID-19 recovery offers an opportunity to "build back better". Addressing demographic change and incorporating demographic analysis into...
Estimates of global five-year net migration and natural increase (from 1975 to 2015) at a spatial resolution of about 25 km. The Natural Increase (birth minus deaths)...