Search results (218)
Showing results 1 to 10
Knowledge service topics
Migration and vulnerable groups
Knowledge service
Migration and Demography
The European Commission is the executive of the European Union and promotes its general interest.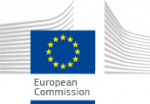 Established in 1951, IOM is the leading inter-governmental organization in the field of migration and works closely with governmental, intergovernmental and non-governmental partners. With 172 member states, a further 8 states...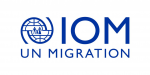 TRafficking as A Criminal Enterprise (TRACE) aims to support stakeholders in combating and disrupting human trafficking, one of the largest criminal enterprises in the world, by assessing and consolidating information surrounding...
"The FIDUCIA project will shed light on a number of distinctively ""new European" criminal acts that have emerged in the last decade as a consequence of technological developments and the increased...
Thousands of children go missing every year across Europe. Thanks to the NotFound project, you can make a difference. Install our application and a picture of a missing...
The overall objective of the project is to prevent and address trafficking in persons (TIP) and the smuggling of migrants (SOM) by assisting selected partner countries in developing and implementing comprehensive national counter-trafficking...
Since 2011 the geopolitical instability in the Middle East and North Africa has been contributing to exceptional flows of migrants to South European countries. According to IOM estimates, 769,399...
aims to improve healthcare access for vulnerable migrants and refugees, in particular women and unaccompanied minors, who have recently arrived in Europe. To this end the project partners, which...
The objective of the EQUI-HEALTH action is to improve the access and appropriateness of health care services, health promotion and prevention to meet the needs of migrants, the Roma and other vulnerable ethnic minority...
This project led by Missing Children Europe together with PICUM, Terre des Hommes, ECRE, Child Circle, EPCAT, Eurochild and SOS Children's Villages will align...