Search results (218)
Showing results 1 to 10
Knowledge service topics
Migration and vulnerable groups
Knowledge service
Migration and Demography
The European Commission is the executive of the European Union and promotes its general interest.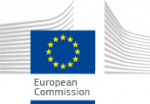 The European Migrant Smuggling Centre (EMSC) is a platform to help Member States improve how they exchange information and coordinate their operations in the fight against migrant...
Overview of issues related to child labour, including situation of children in migration
Web site with general information on the rights of children, events, news, documentation.
The OECD Child Well-Being Portal is a platform for conducting policy-oriented research on children, enhancing child well-being and promoting equal opportunities among children. As policy interventions for children...
Repository categorizing and summarizing existing resources on labor and sex trafficking of children and adults, as well as the trafficking of organs and body parts.
Database with information on referral of and assistance for victims of human trafficking in Belgium, the Netherlands, and Hungary
The United Nations iLibrary is the first comprehensive global search, discovery, and viewing source for digital content created by the United Nations. It provides librarians, information specialists...
The United Nations Statistics Division (UNSD) of the Department of Economic and Social Affairs (DESA) launched a new internet-based data service for the global user community. It brings...