Search results (386)
Showing results 1 to 10
Knowledge service topics
Legal migration and integration
Knowledge service
Migration and Demography
The Commission's Directorate-General for Regional and Urban Policy is responsible for EU policy on regions and cities.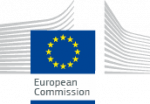 The European Parliament is an important forum for political debate and decision-making at the EU level. The Members of the European Parliament are directly elected by voters in all Member States to represent...
The European Parliamentary Research Service is the European Parliament's in-house research department and think tank. Its mission is to assist Members in their parliamentary work by providing them...
The Youth Guarantee is a commitment by all Member States to ensure that all young people under the age of 25 years receive a good quality offer of employment continued...
Charterpedia is an online tool which provides easy-to-access information on the Charter of Fundamental Rights of the European Union. The Charter is the European Union's 'bill of rights'. It enshrines in 54...
MOOCs4inclusion is a study, commissioned by the European Commission, the Directorate General Joint Research Centre (DG JRC), which aims at assessing the adequacy (mapping and analyzing) of Massive Open...
UNESCO places emphasis on the human face of migration. It addresses the implications of the movement of people within its fields of competence, firmly embedding its interventions in a human...
Training materials addressing communicable diseases and mental health among migrants and refugees have now been uploaded onto the network as part of the MIG-H Training. The training materials...