Search results (15)
Showing results 1 to 10
KS specific taxonomy
Megatrends
Knowledge service
Foresight
New generations and hyperconnectivity are rapidly changing both educational needs and modes of delivery.
Impact assessment of interlinkages between the megatrends: Changing security paradigm, Climate change and environmental degradation, Aggravating resource scarcity, Increasing significance of migration and Growing consumerism.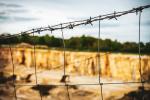 Science and better living standards reduced infectious diseases. Unhealthy lifestyles, pollution, other anthropogenic causes turn into health burdens.
Technologies are changing the nature and speed of new scientific discoveries and are transforming systems of production, management, and governance.
Demand for water, food, energy, land and minerals are rising substantially, making natural resources increasingly scarce and more expensive.
The social and political significance of migration has increased. Migration flows and dynamics have become more mixed in an interconnected world.
Continued unabated, anthropogenic pollution and greenhouse gas emissions will further increase changing climate patterns.
New generations entering the workforce and older generations working longer are changing employment, career models, and organisational structures.
Non-state actors, global conscientiousness, social media and internationalisation of decision-making are forming new, multi-layered governing systems.
By 2030, the consumer class is expected to reach 5 billion people. This means 2 billion more people with increased purchasing power than today.