Search results (25)
Showing results 1 to 10
KS specific taxonomy
Increasing significance of migration
Knowledge service
Foresight
Once the world's most important migrant sending region, Europe has, since the 1960s, become a prime migration destination.
The most important reasons for international migration are differences in income and economic opportunities between countries.
Migration from outside the EU can be expected to continue for the foreseeable future.
The number of people living outside their country of birth has been growing continuously from 153 million in 1990 and 173 million in 2000 to 281 million in mid-2020.
The social and political significance of migration has increased. Migration flows and dynamics have become more mixed in an interconnected world.
Impact assessment of interlinkages between the megatrends: Changing security paradigm, Climate change and environmental degradation, Aggravating resource scarcity, Increasing significance of migration and Growing consumerism.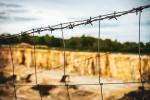 Millions of people could be displaced due to extreme weather events, particularly in developing countries with low income. Of the estimated 971 million people -- over...
The COVID-19 epidemic revealed that migrant workers are playing a critical role in performing basic functions in EU societies. On average, 13 per cent of workers in occupations that have...
Knowledge Centre on Migration and Demography - Independent scientific evidence for EU policymaking in migration and demography related fieldsAnnual Report on Migration and Asylum, European Migration Network...
Eurobarometer surveys between 2011 and 2019 show that the shares of people mentioning immigration as one of the most important issues for the EU reached a peak during the so-called asylum...