Search results (6)
Showing results 1 to 6
Related organisations
JRC - Joint Research Centre
KS specific taxonomy
Algae
Knowledge service
Bioeconomy
Algae biomass production within a sustainable and circular Bioeconomy
This brief on algae biomass production is one out of a series of briefs from the EC's Knowledge Centre for Bioeconomy which intend to provide independent evidence for EU policy in this field...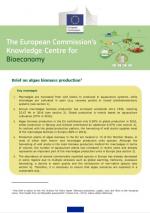 This publication is a Conference and Workshop report by the European Commission's Knowledge Centre for Bioeconomy. The title of the workshop was "Algae production in Europe: status, challenges and future developments" It...
Algal blooms are a natural phenomena caused by a rapid growth of aquatic algae in waterbodies. Bloom formation is influenced by light intensity, water temperature, pH, climate...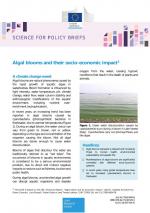 The European Water Framework Directive (WFD) requires the national classifications of good ecological status to be harmonised through an intercalibration exercise. In this exercise, significant differences in status...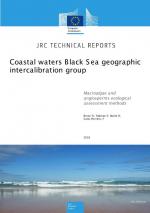 The report delivers an assessment of EU biomass production, uses, flows and related environmental impacts for the sectors agriculture, forestry, fisheries and aquaculture, and algae. Quantitative estimates are...