Search results (18)
Showing results 1 to 10
Knowledge service
Bioeconomy
The European Commission is the executive of the European Union and promotes its general interest.
The Joint Research Centre is the Commission's science and knowledge service. The JRC employs scientists to carry out research in order to provide independent scientific advice and support to EU...
The three main goals are: the eradication of hunger, food insecurity and malnutrition; the elimination of poverty and the driving forward of economic and social progress for all; and, the sustainable management...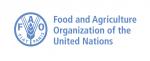 The EIB is the European Union's bank, owned by and representing the interests of the European Union Member States. EIB works closely with other EU institutions to implement EU policy...
The mission of the Organisation for Economic Co-operation and Development (OECD) is to promote policies that will improve the economic and social well-being of people around the world. The OECD provides a forum in which...

The Commission's Directorate-General for International Partnerships is responsible for formulating the EU's international partnership and development policy, with the ultimate goal to reduce poverty, ensure sustainable development, and promote democracy...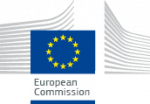 With 189 member countries, staff from more than 170 countries, and offices in over 130 locations, the World Bank Group is a unique global partnership: five institutions working...
The Intergovernmental Panel on Climate Change (IPCC) is the United Nations body for assessing the science related to climate change. The IPCC provides regular assessments of the scientific basis of climate...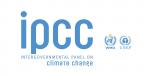 The United Nations Environment Programme (UNEP) is the leading global environmental authority that sets the global environmental agenda, promotes the coherent implementation of the environmental dimension of sustainable development...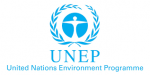 With 197 Parties, the United Nations Framework Convention on Climate Change (UNFCCC) has near universal membership and is the parent treaty of the 1997 Kyoto Protocol. The Kyoto Protocol...