Search results (19)
Showing results 1 to 10
KS specific taxonomy
Demography
Geographic coverage
World
UNESCO data and indicators; for education; literacy; science; technology and innovation; culture; communication and information.
As members of the Global Migration Group (GMG) the Population Division of UN/DESA; in collaboration with UNICEF and other members of the data and research working group; prepared this common set of indicators...
Muslims are projected to increase as a share of Europe's population – even with no future migration
​Since 1984; The Demographic and Health Surveys (DHS) Program has provided technical assistance to more than 300 surveys in over 90 countries; advancing global understanding...
The European Policy Centre (EPC) is an independent, not-for-profit think tank dedicated to fostering European integration through analysis and debate, supporting and challenging European decision-makers at all...
The Max Planck Institute for Demographic Research (MPIDR) in Rostock is one of the leading demographic research centers in the world. At the MPIDR, researchers from all over the world investigate demographic...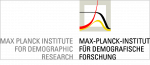 PAA is a non-profit, scientific, professional organization that promotes research on population issues.
The United Nations Population Fund (UNFPA) is the lead UN agency for delivering a world where every pregnancy is wanted, every childbirth is safe and every young person's...
The Wittgenstein Centre (IIASA,VID-ÖAW, WU) is a collaboration among the World Population Program of the International Institute for Applied Systems Analysis (IIASA), the Vienna Institute of Demography of the Austrian Academy...

The Population Reference Bureau informs people around the world about population, health, and the environment, and empowers them to use that information to advance the well-being of current and future generations...