Search results (38)
Showing results 1 to 10
Knowledge service topics
International migration governance
Geographic coverage
Europe
The European Commission is the executive of the European Union and promotes its general interest.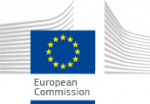 The Budapest Process is a consultative forum of more than 50 governments and 10 Internationals exchanging information and best practices on a wide range of migration issues. It is one of the longest...
ENGI network started as a project in 2008 funded by the European Commission European Refugee Fund (ERF). Its aim is to improve services for Unaccompanied Minors (UAMs) in the member...
ECRE is a pan-European alliance of 98 NGOs in 40 countries protecting and advancing the rights of refugees, asylum seekers and displaced persons. Our mission is to promote the establishment of fair...
The European Legal Network on Asylum (ELENA) is a forum of legal practitioners promoting the highest human rights standards for the treatment of refugees, asylum seekers and other persons in need...
The European Migration Network (EMN) is an EU network of migration and asylum experts who work together to provide objective, comparable policy-relevant information. The EMN was legally...
ESPAS is an inter-institutional collaboration among the officials of the European Commission, the European Parliament, the Council of the EU, and the European External Action Service, with the support of the Committee of the Regions and of the European Economic...
Space for discussion, sharing of information, exchange of good practices and linking organisations providing services and assistance to victims, aiming at ensuring a sustainable and regular dialogue amongst civil...
EURLO is a network funded under Specific Action of the Asylum, Migration and Integration Fund (AMIF 2014­2020).
GDISC is an informal network to facilitate practical cooperation between Immigration Services in Europe. GDISC has the aim and ambition of: Being a network in principal for General Directors...