Search results (32)
Showing results 1 to 10
Knowledge service topics
Migration and vulnerable groups
Geographic coverage
Europe
The European Commission is the executive of the European Union and promotes its general interest.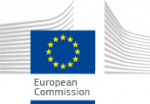 ENGI network started as a project in 2008 funded by the European Commission European Refugee Fund (ERF). Its aim is to improve services for Unaccompanied Minors (UAMs) in the member...
ECRI is a human rights body of the Council of Europe, composed of independent experts, which monitors problems of racism, xenophobia, antisemitism, intolerance and discrimination on grounds such as "race"...
ESPAS is an inter-institutional collaboration among the officials of the European Commission, the European Parliament, the Council of the EU, and the European External Action Service, with the support of the Committee of the Regions and of the European Economic...
Space for discussion, sharing of information, exchange of good practices and linking organisations providing services and assistance to victims, aiming at ensuring a sustainable and regular dialogue amongst civil...
GRETA is responsible for monitoring the implementation of the Council of Europe Convention on Action against Trafficking in Human Beings by the Parties.
The Africa-EU Migration, Mobility and Employment (MME) Partnership aims to ensure sustainable development through better management of and joint cooperation on MME issues. It pushes for the implementation...
TAMPEP is an international networking and intervention project operating in 25 countries in Europe which aims to act as an observatory in relation to the dynamics of migrant prostitution across Europe. TAMPEP...
With 57 participating States in North America, Europe and Asia, the OSCE – the Organization for Security and Co-operation in Europe – is the world's largest regional security organization. The OSCE...
Eurasylum Ltd. is a fully independent research and consulting company that was established in 2001 in the United Kingdom. It conducts policy research, evaluation and technical cooperation activities...