Search results (35)
Showing results 1 to 10
Knowledge service topics
Asylum and forced displacement
Knowledge service
Migration and Demography
Geographic coverage
Europe
The European Commission is the executive of the European Union and promotes its general interest.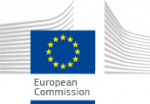 Since 2014, 4Mi has been developing a unique network of field monitors situated along frequently used routes and in major migratory hubs. It aims to offer...
The European Union Agency for Asylum (EUAA) is an agency of the European Union mandated with supporting Member States in applying the package of EU laws that governs asylum, international protection...
Eurostat's statistics on asylum and managed migration. These data come from the Member States Ministries of Interior and related Immigration Agencies and consist of datasets on three areas: Asylum...
The European Political Strategy Centre (EPSC) is the European Commission's in-house think tank, established by European Commission President Jean-Claude Juncker, and operating directly under his...
The European Union Agency for Fundamental Rights (FRA) is the EU's centre of fundamental rights expertise. It is one of the EU's decentralised agencies. These agencies are set...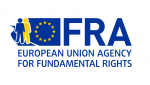 Public opinion trends in the EU on political and economic questions; including on migration. Survey of all MS; fYROM; Turkey; Montenegro; Serbia and Albania. The survey covers the national...
Published since 2000 with the latest issue available for 2013. It includes a survey and analysis of border management and border apprehension data from 22 States obtained via a questionnaire disseminated...
The European Parliamentary Research Service is the European Parliament's in-house research department and think tank. Its mission is to assist Members in their parliamentary work by providing them...
Committed to European integration, the EESC contributes to strengthening the democratic legitimacy and effectiveness of the European Union by enabling civil society organisations from the Member States to express their views...