Search results (37)
Showing results 1 to 10
Knowledge service topics
International migration governance
Knowledge service
Migration and Demography
Geographic coverage
Europe
The European Commission is the executive of the European Union and promotes its general interest.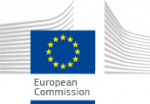 The phenomena surrounding temporary transnational mobility of people are giving rise to an increasing political and academic debate throughout the world. This multidisciplinary EURA-NET project produces scientifically...
African migration has become a major concern for European policy makers. New policy measures are under development, but they rely on a poor understanding of the underlying...
Since 2014, 4Mi has been developing a unique network of field monitors situated along frequently used routes and in major migratory hubs. It aims to offer...
Eurostat's statistics on Population and Housing Census. This data represent an essential source of vital statistical information ranging from the lowest small-area geographical divisions to national and international levels.
Eurostat's statistics on migrant integration. Policy background, data, methodology, legislation, publications and statistics illustrated.
The European Political Strategy Centre (EPSC) is the European Commission's in-house think tank, established by European Commission President Jean-Claude Juncker, and operating directly under his...
The European Union Agency for Fundamental Rights (FRA) is the EU's centre of fundamental rights expertise. It is one of the EU's decentralised agencies. These agencies are set...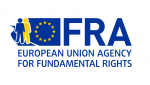 The European Border and Coast Guard Agency, also known as Frontex (from French: Frontières extérieures for "external borders"), is an agency of the European Union headquartered in Warsaw, Poland...
Published since 2000 with the latest issue available for 2013. It includes a survey and analysis of border management and border apprehension data from 22 States obtained via a questionnaire disseminated...