Search results (37)
Showing results 1 to 10
Knowledge service topics
International migration governance
Knowledge service
Migration and Demography
Geographic coverage
Europe
The European Commission is the executive of the European Union and promotes its general interest.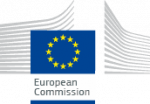 The Flow Monitoring System includes regular statistical updates on migrant and refugee land and sea arrivals and routes towards Europe compiled in the reports (monthly, quarterly, annual)...
The phenomena surrounding temporary transnational mobility of people are giving rise to an increasing political and academic debate throughout the world. This multidisciplinary EURA-NET project produces scientifically...
African migration has become a major concern for European policy makers. New policy measures are under development, but they rely on a poor understanding of the underlying...
Since 2014, 4Mi has been developing a unique network of field monitors situated along frequently used routes and in major migratory hubs. It aims to offer...
The Budapest Process is a consultative forum of more than 50 governments and 10 Internationals exchanging information and best practices on a wide range of migration issues. It is one of the longest...
ENGI network started as a project in 2008 funded by the European Commission European Refugee Fund (ERF). Its aim is to improve services for Unaccompanied Minors (UAMs) in the member...
ECRE is a pan-European alliance of 98 NGOs in 40 countries protecting and advancing the rights of refugees, asylum seekers and displaced persons. Our mission is to promote the establishment of fair...
The European Legal Network on Asylum (ELENA) is a forum of legal practitioners promoting the highest human rights standards for the treatment of refugees, asylum seekers and other persons in need...
The European Migration Network (EMN) is an EU network of migration and asylum experts who work together to provide objective, comparable policy-relevant information. The EMN was legally...