Search results (33)
Showing results 1 to 10
Knowledge service topics
Migration and vulnerable groups
Knowledge service
Migration and Demography
Geographic coverage
Europe
The European Commission is the executive of the European Union and promotes its general interest.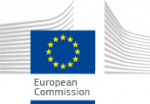 The European Union Agency for Asylum (EUAA) is an agency of the European Union mandated with supporting Member States in applying the package of EU laws that governs asylum, international protection...
Eurostat's statistics on asylum and managed migration. These data come from the Member States Ministries of Interior and related Immigration Agencies and consist of datasets on three areas: Asylum...
Eurostat's statistics on Population and Housing Census. This data represent an essential source of vital statistical information ranging from the lowest small-area geographical divisions to national and international levels.
Eurostat's statistics on population, demography and migration comprises data by various breakdowns and derived statistics such as ageing and population structure, population characteristics, population density, population...
Eurostat's statistics on migrant integration. Policy background, data, methodology, legislation, publications and statistics illustrated.
The European Union Agency for Fundamental Rights (FRA) is the EU's centre of fundamental rights expertise. It is one of the EU's decentralised agencies. These agencies are set...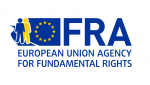 The European Border and Coast Guard Agency, also known as Frontex (from French: Frontières extérieures for "external borders"), is an agency of the European Union headquartered in Warsaw, Poland...
Quick reference guide on The protection of children in migration – promising practices.
Published since 2000 with the latest issue available for 2013. It includes a survey and analysis of border management and border apprehension data from 22 States obtained via a questionnaire disseminated...